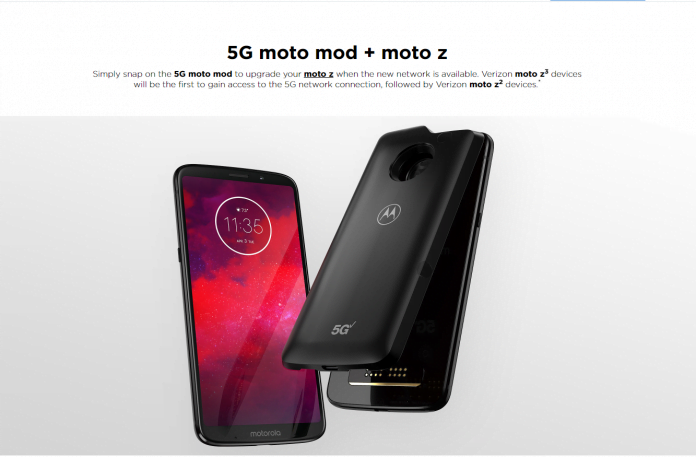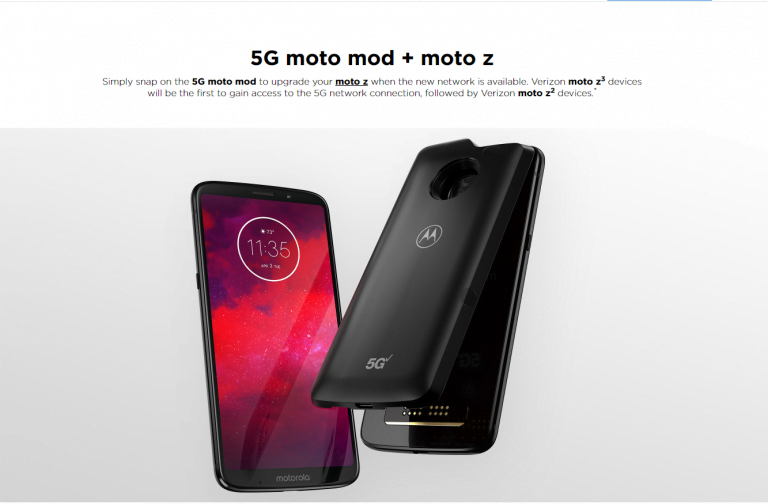 Moto held a new product launch conference in Chicago, officially launched a new generation of Moto Z3 flagship mobile phone, while the first 5G module was provided to Moto Z3. This can be seen as the first shot in the era of 5G mobile phones. However, the Mod is exclusive to Verizon's 5G network.
We have already introduced the new Moto Z3 machine, and now let us turn our attention to this 5G module. According to official data, the module will use Verizon's 28 GHz spectrum with a pair of Qualcomm modems (X50 5G NR Modem and X24 LTE-Advanced Modem). When the 5G Moto Mod is connected to the Moto Z3, it will take over all the modem functions of the mobile phone, including 4G and 5G.
Among them, X24 LTE Modem will be used for daily tasks such as browsing the web. When you broadcast videos, download music, movies and TV programs, the X50 5G Modem will be put into work. Under the perfect conditions of the laboratory, the 5G Moto Mod download peak speed reaches 3.5Gbps. In real life, it is expected to provide 1 Gbps speed. The 5G Moto Mod's lab upload speed peaks at 1.2Gbps and the actual speed is expected to reach 350-450Mbps.
In addition, according to the news of addiction technology, Moto official has confirmed that this module will not be the last Moto Mod. Below is the official 5G Moto Mod atlas from Moto