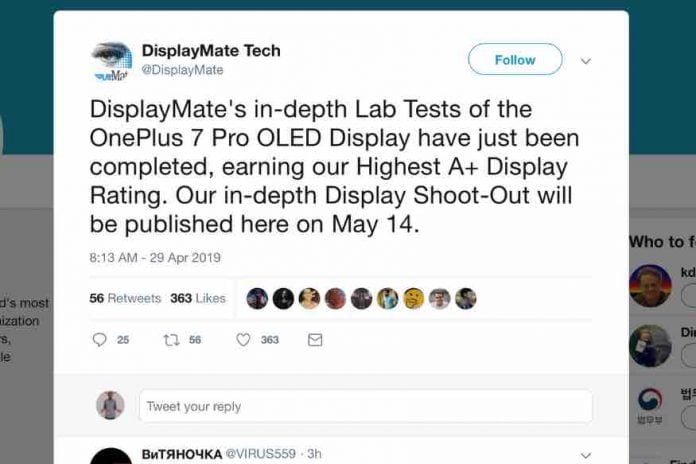 The upcoming OnePlus 7 Pro has been assigned an A + Top Tier Display Rating from the independent DisplayMate research lab. This means that one of the best screens on the market has not yet been released.
The OnePlus 7 Pro "excelled exceptionally well in every parameter" when it came to color accuracy, brightness, contrast and pixel density. Users will be able to adjust the color gamut and temperature of the display according to their preferences.
Also Read: Lenovo Z6 Pro Launched Without a 100 Megapixel Camera and 5G
More information about testing and results has not yet been published. DisplayMate Technologies will publish it on the day of the presentation of the smartphone – May 14th.
In addition to the DisplayMate rating, the OnePlus 7 Pro also received the Eye Safety certificate from the VDE Testing and Certification Institute. This certification suggests that the display of the smartphone is capable of "better filtering out harmful blue light."