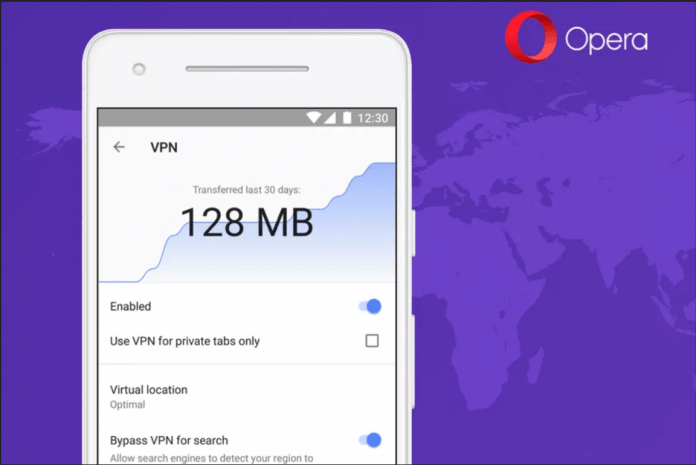 We all know that Opera browser with a Virtual Private Network (VPN) is only available on the desktop, but now mobile users will be able to enjoy the benefit of this feature. Opera has just announced that it is starting to test a VPN browser on the Android platform. Currently the service can only be tested in the beta version of the app.
But in the future, they promised to release the feature to the stable build on Android. If you are too excited to check this feature you can download the beta version from here.
Also Read: Qualcomm Launches Snapdragon 712 With Quick Charge 4+ and Faster Kyro CPU
Once installed, click the Opera logo in the lower left corner. Then choose settings. We will see the VPN options there. Slide the button to activate it.
Then press on the VPN to make further arrangements. For example, if you want to use a VPN on each tab, then uncheck the Use VPN option for Personal Tabs Only. Or if you want to choose a server location, then select Virtual Location.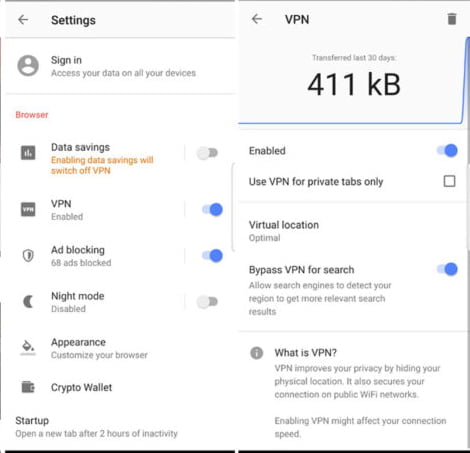 it is quite similar with the desktop client where get to choose from 3 different regions Europe, America and Asia. It also has an optimal option which automatically chooses the best option out of all.
Speaking of advantages, with the VPN in the browser, it will certainly make it easier for users to access blocked content. Because we don't need to install third-party applications. In addition, Opera's VPN service is free or cost. So, you don't need to spend extra money buying a VPN service.
Also Read: WhatsApp for iOS gets Face ID and Touch ID Authentication Features
While this feature is not yet launched in India it is expected to launch soon in India.