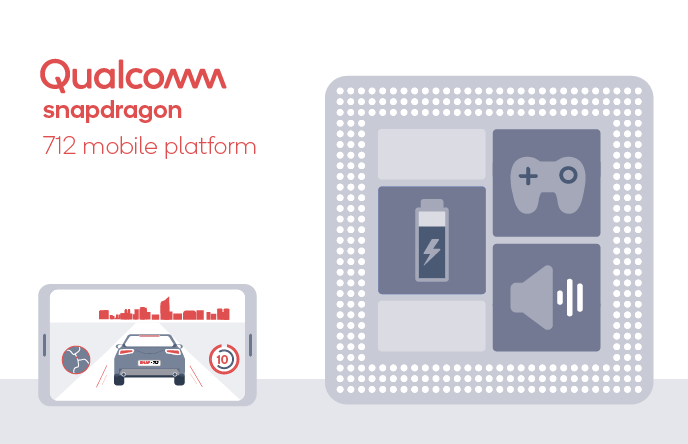 In 2018 Qualcomm released Snapdragon 710 made for upper middle-class smartphones. It was the first series of 700 chipset lines to become a bridge between lines 600 for middle class phones with line 800 as processors for flagship smartphones.
Not until a year after it was introduced, Qualcomm released its successor, Snapdragon 712. Interestingly, both did not have a significant difference if they saw the specifications.

Also Read: Xiaomi Patent's Smartphones with Dual Punch-Hole Display
In terms of Specifications both are built through 10 nm fabrication with 64-bit architecture. In addition, both 710 and 712 also carries a CPU (Kryo 360 octa-core), GPU (Adreno 616), and a modem (Snapdragon X15).
Furthermore, the highest download and upload speeds of both are the same, coupled with an identical processor signal image.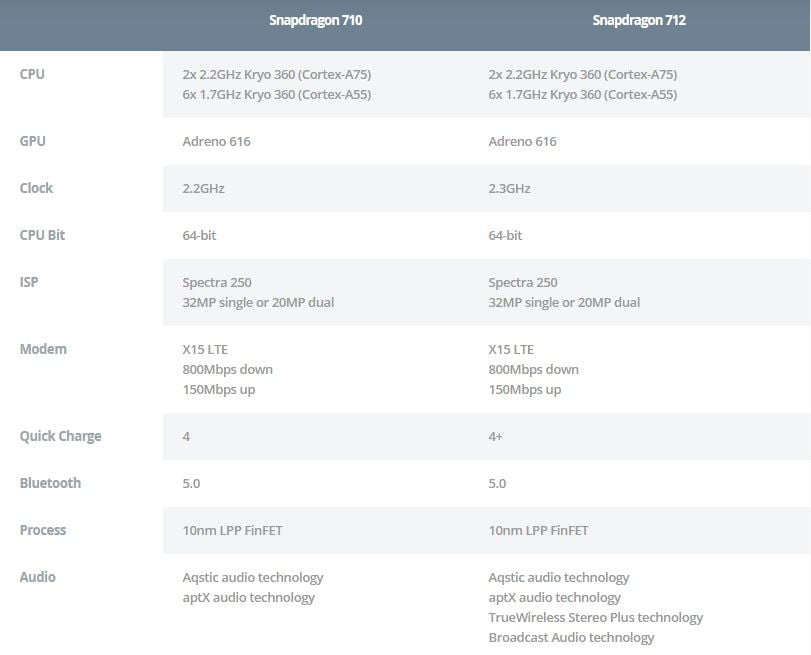 The major difference between the two is the speed as the Snapdragon 712 appears at a faster clock speed, which is 2.3GHz, rather than the 2.2GHz of Snapdragon 710. In addition, the power filling speed also increases compared to its predecessor.
Qualcomm said that its new chipset can charge cellphone batteries from 0% to 50% in 15 minutes. This allows through Qualcomm Quick Charge 4+ technology.
Also Read: Battlefield V Sells 7.3 Million Copies But Doesn't Meet the Developers Expectations
Although it has many similarities, Qualcomm claims that Snapdragon 712 can display 10% faster performance than Snapdragon 710. In addition, the gaming experience is also called better with Qualcomm Aqstic audio technology.

It will be very interesting to wait for what smartphone maker will first use this chipset. For the Snapdragon 710 itself, the Oppo R17 Pro is one of the smartphones that used the chipset.