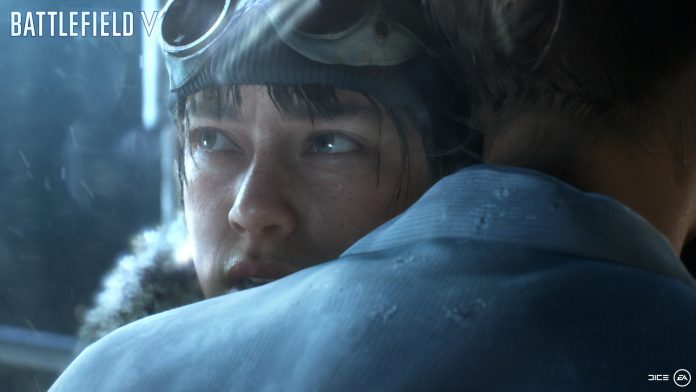 The Battlefield franchise has been one of EA's main staples where every year (or every other year) a new Battlefield game is released. Last year EA gave us Battlefield V, the latest title in the franchise, but unfortunately it seems that despite the game receiving pretty good feedback and reviews, its sales did not meet the expectations of the EA.
Battlefield V was released in 2018 ago and recently EA revealed the game sales figure which reached 7.3 million copies. For other games, this number is already very large. However, the number of sales is not enough for EA.
EA shared some of the factors that the publisher believes went against Battlefield 5 meeting its sale expectations. First, EA said "the desire to make changes to Battlefield 5" pushed the game's release into the busy and competitive month of November. Second, EA credited the loss in sales to focusing development resources on delivering the game's single-player campaign, which was not well received by players and critics, instead of focusing on the game's upcoming Firestorm battle royale mode.
EA president Andrew Wilson said during an earnings call on Tuesday.
"If I think about 'Battlefield 5' more holistically, I think we did not do a great job of building momentum early in the project," he said. "And I think about this not just in the context of development but I think about this in the context about broader execution against the entire campaign. Our launch didn't resonate strongly as we would have liked it to with players and we were never truly able to catch-up and as our competitors continued to build momentum whether that was 'Fortnite' or 'Red Dead Redemption 2' or 'Call of Duty.'"
"A combination of a poor start in our marketing campaign together with what I think was a longer development cycle that put us into a more competitive window and the amplification that competitive window against some of those under performance factors is how we resulted in 'Battlefield,'"
In the future, EA hopes that Battlefield V sales will continue to increase after they provide updates for the game, including the battle royale mode which will be scheduled to be present in 2019.
Unfortunately, EA does not reveal the number of active players from Battlefield V. However, with the number of sales reaching millions of copies, it can be assumed that the number of active players is very large. Because the previous version of Battlefield still has active players that are large. Like Battlefield 1 and Battlefield 4, each of which has 4 million active players and 2 million people.
Battlefield 5 is available now for PS4, PC and Xbox One.