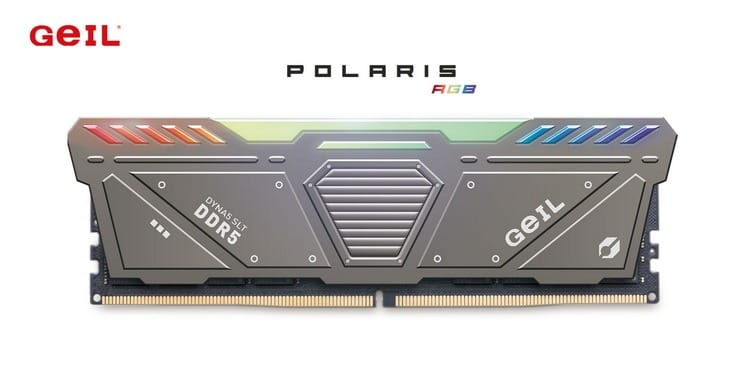 The Taiwanese company GeIL has announced a new series of Polaris RGB DDR5 memory with significant factory overclocking. New items will be presented on sale both individually, in the form of one module with a volume of 16 GB, and as part of sets of up to four modules with a total volume of up to 128 GB.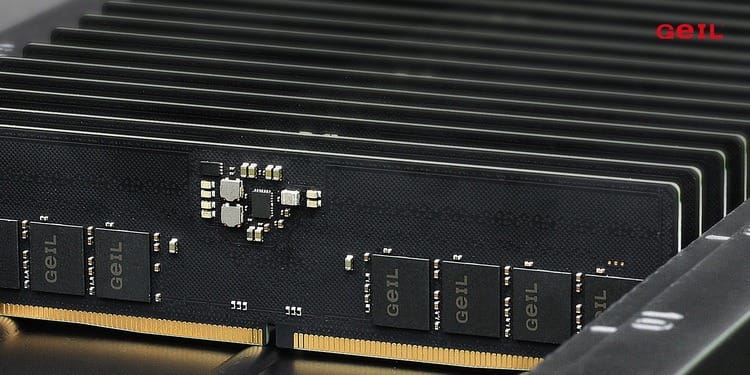 The company notes that the GeIL Polaris RGB series of RAMs have been co-developed with motherboard manufacturers to ensure they are compatible with the latest motherboards for next-generation Intel and AMD processors. The new memory includes the latest DDR5 PMIC architecture for intelligent power management, allowing for a wide range of operating voltages.
Also Read: Samsung Develops Industry's First HKMG-Based DDR5 Memory
The assortment of GeIL Polaris RGB DDR5 RAM will include modules with a frequency of 4800, 6000, 6400, 6800 and 7200 MHz. DDR5-4800 memory will offer CL40-40-40 timings at a voltage of 1.1 V. For DDR5 modules with a frequency of 6000 and 6400 MHz, the manufacturer announced CL32-36-36 timings. The latencies for the highest-frequency modules – DDR5-6800 and DDR5-7200 – will be CL36-44-44.
The manufacturer is also going to release memory modules that are not equipped with RGB backlighting. The presented new items will appear on sale in the fourth quarter of 2021.