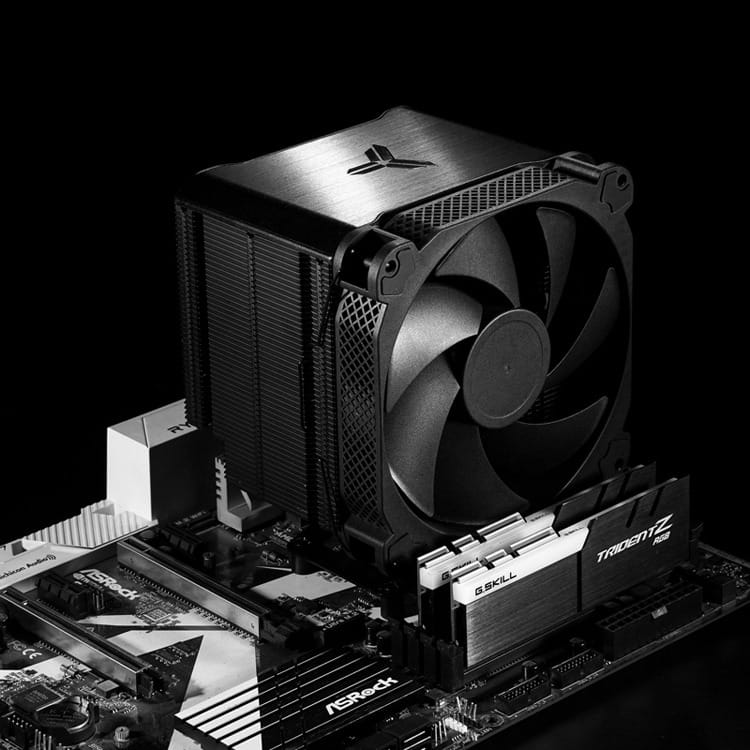 Jonsbo has announced the HX6250 universal cooler finished in classic black. The cooler is suitable for use with powerful processors, whose maximum thermal energy dissipation (TDP reaches 250 W).
The product belongs to the tower type. The design includes a radiator through which six U-shaped heat pipes pass (direct contact with the processor cover is not provided). A 140mm fan with pulse width modulation (PWM) control is responsible for airflow. It is equipped with a seven-blade impeller.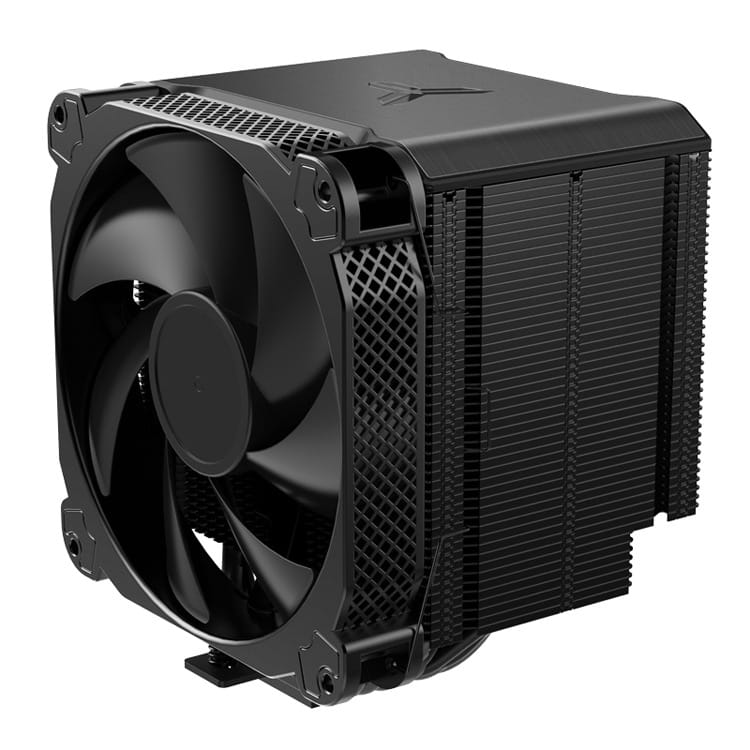 The fan can operate in two modes: from 700 to 1800 and from 400 to 1200 rpm. In the first case, the airflow is created with a volume of up to 153 cubic meters per hour, in the second – up to 98 cubic meters per hour. The static pressure reaches 2.74 and 1.14 mm H2O, respectively. Noise level – no more than 38 and 28 dBA.
Also Read: Cooler Master Announces MasterAir MA624 Stealth 
The cooler measures 144 × 121 × 162 mm and weighs 1150 g. The product is compatible with AMD AM4 chips and Intel LGA115X / 1200/2011/2066 processors. Unfortunately, there is no information about the price yet.