During the match of the LAN tournament eXTREMESLAND 2018 Asia Finals, cheats were found on Optic India's Nikhil "forsaken" Kumawat player.
The championship match between Optic Gaming and the Vietnamese Revolution team was suspended in the middle of the second card. At this time, the administrator confirmed that the Indian player was using prohibited programs.
The exact moment when admins at #eXTREMESLAND2018 caught forsaken and he attempted to delete the hack pic.twitter.com/rZG7aYBdbD

— CSGO2ASIA (@CSGO2ASIA) October 19, 2018
While details are still fairly scarce, reports from CSGO2ASIA state that "suspicious activity" was flagged by the B5 anti-cheat platform being used at the event, prompting an admin to investigate.
The hacks files were later recovered.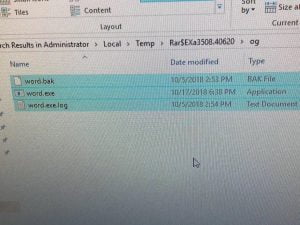 Optic India was disqualified from the tournament, and the player, according to CSGO2ASIA, "will be sent home on the next flight."
It has been confirmed by Extremesland Officials that @OpTicIndia player 'foresaken' has been caught with hacks on his PC. The team has been dismissed from the tournament immediately and the player will be sent home on the next flight. No further statements from OptiC at this time

— CSGO2ASIA (@CSGO2ASIA) October 19, 2018
It is a sad day for Indian CSGO Fans! After 4 years, an Indian CSGO team qualified for a major tournament. Last Indian team qualified was in 2014 Wolves which lost to NiP, at that time NiP was at its peak.
Nikil himself claims that his teammates did not know about the use of software. After that, the player publicly apologized to colleagues and fans of OpTic India. This is only the beginning of the career of the OpTic India team, the players have not played and have not played on the pro scene before.
EXTREMESLAND 2018 Asia Finals was the first major LAN tournament for the Indian team. 16 Asian teams play $ 100,000 in this championship.