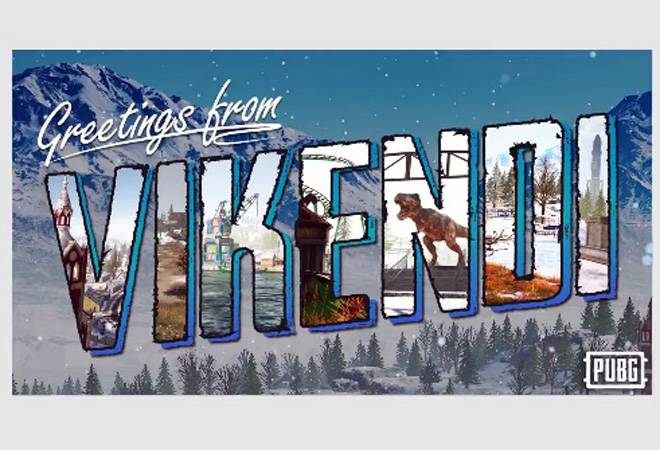 PUBG Mobile's fourth map, Vikendi Snow Map has been finally available for matchmaking for PUBG Mobile players. The Vikendi Snow Map was made available to all Android and iOS users as 0.10.0 update on Thursday via Google Play and App Store respectively. However, the map wasn't available for the gameplay until 5:30 AM now. PUBG Mobile players are getting the fourth map after Erangel, Miramar, and Sanhok.
The new PUBG Mobile Vikendi Snow Map is about 134MB in size and users can download it to get started with the gameplay. The new 6×6 kilometre map is bigger than the Sanhok map which is a 4×4 map. The Erangel and Miramar maps, on the other hand, are 8×8 kilometres.
PUBG Mobile 0.10.0: What's New
Players now can collect all daily mission awards at once.
New commands added to Quick Chat.
Added Firearms Finish Upgrade System, where players can use materials at the Lab to
upgrade certain weapon finishes to get additional kill effects, unique kill broadcasts, and death crate appearances.
Added Arabic support.
Added cross-server matchmaking. After enabling, players have a chance to be matched to players of the same tier on other servers.
Players that repeatedly exiting matches right after starting will now be banned from finding matches for a period of time.
Players may now report suspicious behaviour while spectating after dying.
Added a layout for players with large hands.
Added tags to items with quality, categories and background information.
Players now do not need to select a second language for matchmaking and chat.
Chat system now takes up less memory and stores more messages.
Shop's front page has been tuned to emphasize themes of each major update.
Ahead of releasing PUBG Mobile Vikendi Map, the users also received some bug fixes where the "Ultra" frame rate setting in HD mode was not available on iPad 2018, option in Graphic control to choose from different types of screen and fixes for a bug where the sound from left channel was louder than the right channel in certain scenarios.