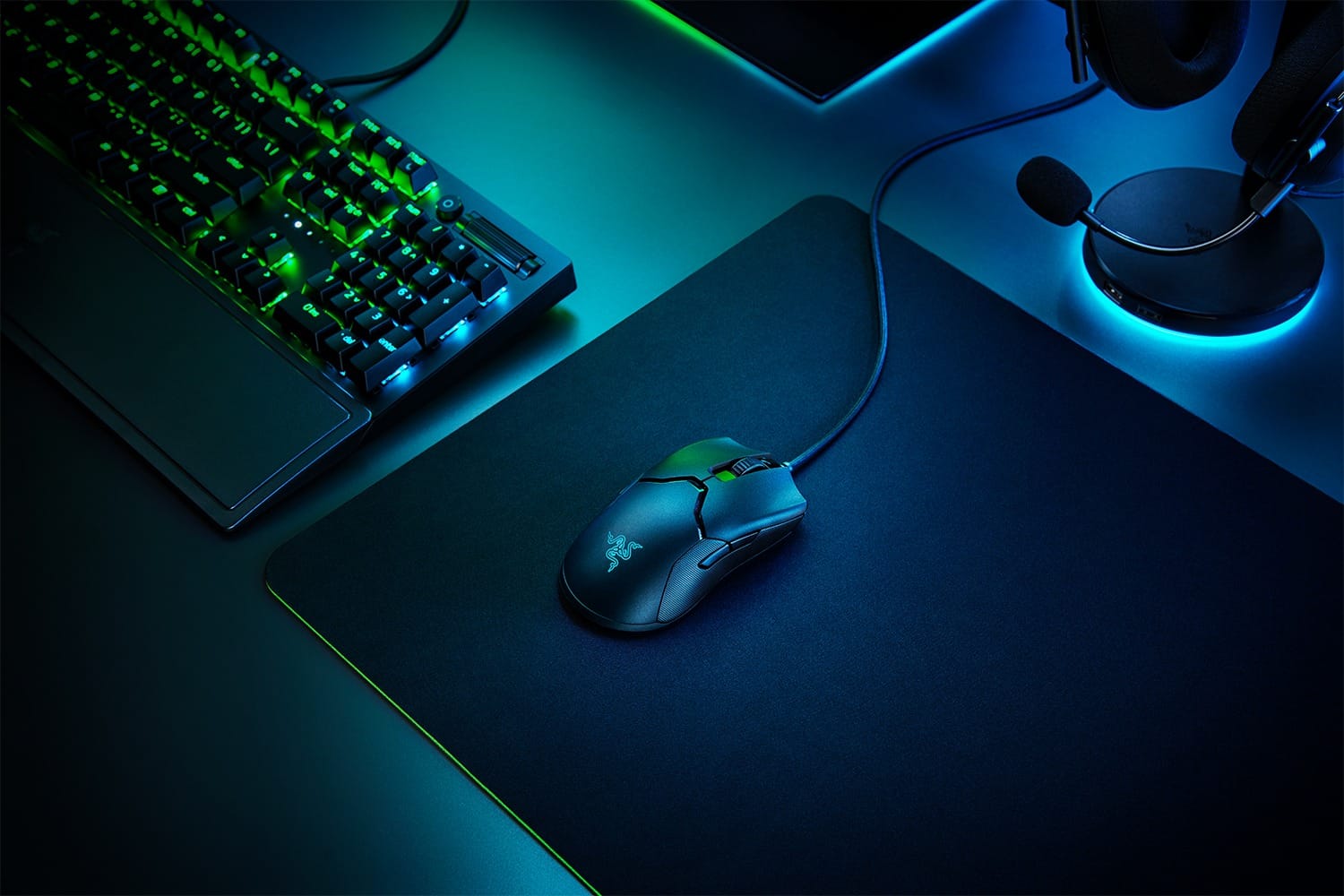 Razer announced their new proprietary Razer™ HyperPolling Technology, debuting in the new Razer Viper 8KHz mouse, the world's first esports gaming mouse with true 8000Hz polling rate. Razer HyperPolling Technology surpasses the industry-standard 1000Hz polling rate with a true 8000Hz polling rate for performance at the speed of thought, ushering in a new era of gaming responsiveness, speed, and reliability.
At least 8x faster – the science behind its speed
Polling rate is the frequency at which a device reports data to the PC, with an industry standard of up to 1000Hz (1000 times a second). Razer HyperPolling Technology utilizes a high-speed USB microcontroller to surpass this standard with a true polling rate of 8000Hz. This allows the Viper 8KHz to send up to eight times more data each second, effectively reducing input delay from 1ms to just 1/8th of a millisecond.
Also Read: Razer Launches RazerBook 13 with 11th Gen Intel Processors
Also Read: 5 Best TV for Gaming in 2021
First-class performance. Down to every last detail.
This groundbreaking performance and technology is packed into a solid, ambidextrous chassis, weighing just 71 grams. The Viper 8KHz is fitted with 100% PTFE mouse feet for smoother glides, and features Razer's snag-free SpeedFlex Cable to ensure minimal drag for fluid swipes.
Through Razer Synapse 3, gamers can rebind the eight programmable buttons, assign macros or secondary functions, and save all profile configurations to the Viper 8KHz's advanced on-board memory. With storage for up to five on-board memory profiles, users enjoy instant access to their personal settings wherever they are.
ABOUT THE VIPER 8KHz
True 8000Hz (0.125ms) polling rate
True 20,000 DPI Focus+ optical sensor
Up to 650 inches per second (IPS) / 50 G acceleration / industry best 99.6% resolution accuracy
2nd-gen Razer™ Optical Mouse Switches rated for 70 million clicks
True ambidextrous design with ultra-durable integrated rubber side grips
100% PTFE mouse feet
Gaming-grade tactile scroll wheel
On-The-Fly Sensitivity Adjustment (Default stages: 400/800/1600/2400/3200)
Hybrid Cloud storage and on-board memory (4+1 profiles)
Razer Chroma™ RGB lighting with true 16.8 million customizable color options
7+1 programmable buttons
Advanced Lift-off/Landing distance customization
Razer Synapse 3 enabled
1.8 m / 6 ft Speedflex cable
126.73 mm / 4.99 in (Length) X 57.6 mm / 2.27 in (Width) X 37.81 mm / 1.49 in (Height)
Approximate weight: 71 g / 2.5 oz (Excluding cable)