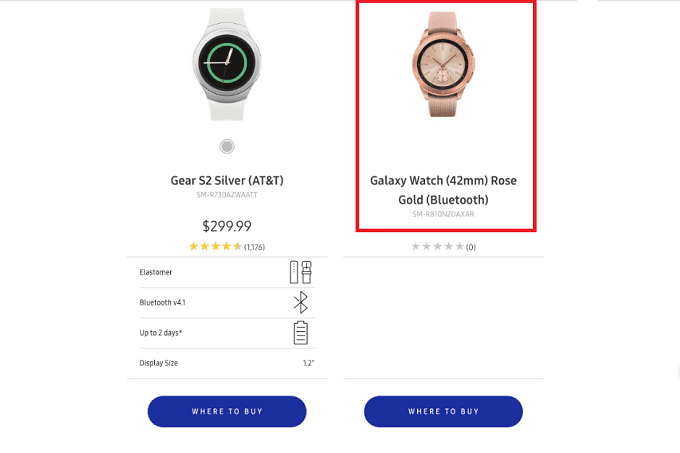 Samsung has been gearing up for its announcement of its next-generation smartwatch. FCC filings have already pre-confirmed that it will not be called the Samsung Gear S4, but the Samsung Galaxy Watch.
Galaxy Watch, listed next to the Gear S2 on Samsung's website, was immediately removed from view on the error.
Samsung Galaxy Watch (Rose Gold Edition)
Samsung's new smart watch Rose Gold has a 42 mm crotch. The Bluetooth version is also available with a model that offers LTE connectivity.
The smart clock that will work with the Tizen OS operating system has been made very stylish by sticking to the design language that started with the Gear S2 model.
We will learn all about Samsung's new smart watch and the new flagship model Galaxy Note 9 with the event to be held on August 9.