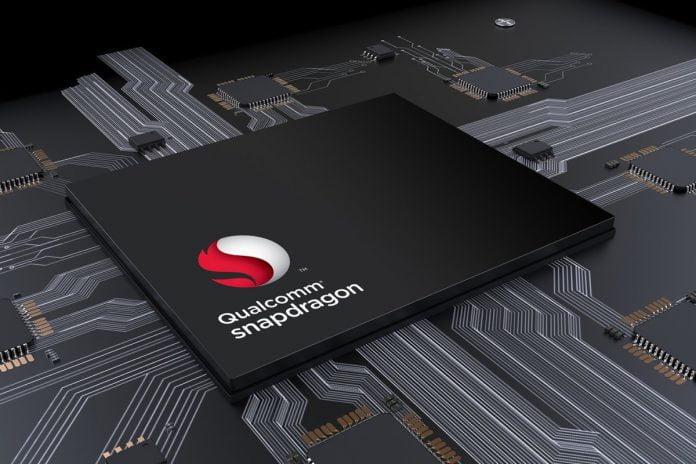 Just two weeks ago Snapdragon 730 was launched, now the leaks about the successor chip called Snapdragon 735 has begun to circulate. The leak is in the form of a document that reveals the detailed specifications of Snapdragon 735. Interestingly, this chip is listed as supporting the integrated 5G capability in the package.
Also Read: Will Instagram Hide the Number of Likes?
According to the information in the document, the modem used by Snapdragon 735 supports the use of sub- 6 GHz and millimetre wave frequencies. No downlink speed and maximum uplink are listed. Similar to Snapdragon 855, the document says Snapdragon 735 is made with a 7nm fabrication process.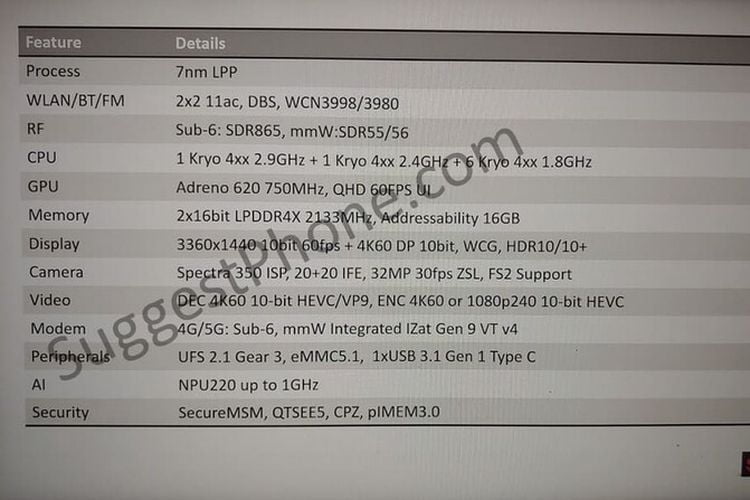 Snapdragon 735 is called having eight core Kryo 4xx series ( Octa-Core ) CPUs which are divided into three clusters containing one high-speed 2.9 GHz core, one core for normal 2.4 GHz use, and six core saving 1.8 GHz power. The GPU used in Snapdragon 735 is said to be the Adreno 620 with a clock speed of 750 MHz. This GPU speed is slightly lower than the Adreno 618 (Snapdragon 730) with an 825 MHz clock speed.
Also Read: AMD R3 3200G Spotted; 12nm upto 3.9Ghz
For AI performance processing, Snapdragon 735 reportedly uses an NPU220 AI (NPU) processing chip with speeds of up to 1 GHz. It is still uncertain whether the information contained in the leaked image is a Snapdragon 735 specification or not, even if the name is indeed "Snapdragon 735". Qualcomm itself also has not provided official information about the chip.