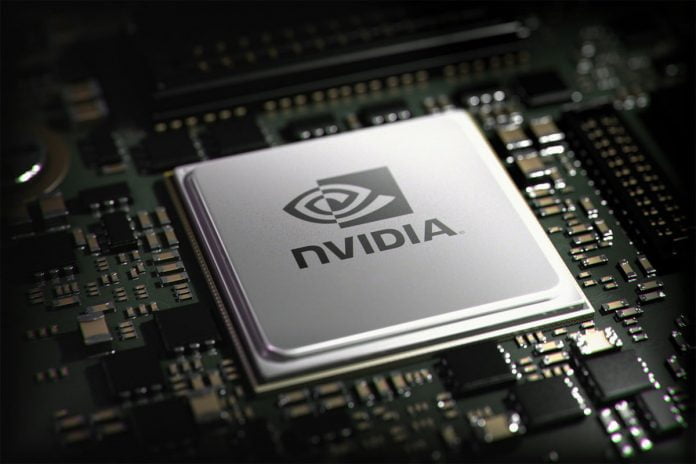 In the first half of January, Nvidia will introduce a new generation of graphics accelerators for laptops. GeForce RTX 2060 Max-Q and older mobile adapters have often been seen in test packages, but it seems that the Nvidia is also working on successors to GeForce GTX 1050 and GTX 1050 Ti.

In Geekbecnh was able to detect a laptop equipped with an unnamed graphics accelerator Nvidia. At its disposal are 14 computing units (or 896 CUDA cores), as well as four gigabytes of video memory. The frequency of the GPU during testing rose to 1.56 GHz.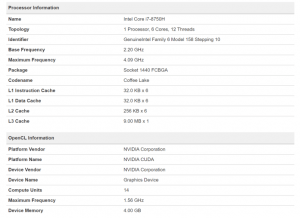 One might think that the difference between this card and the RTX 2060 is too great, however, if recent rumors are true, there will be at least one more adapter between these models – the GTX 1160.
Finally, we note that the video card, whatever it is called, will receive 4 GB of memory, and the GPU will operate at a frequency of 1560 MHz. The GPU is 36% faster than the GTX 1050Ti.
Note that there is information about Nvidia plans to replace the outdated models on the Pascal architecture. The debut of new products to be held at the exhibition CES 2019, which will be held from 8 to 12 January in Las Vegas.
x