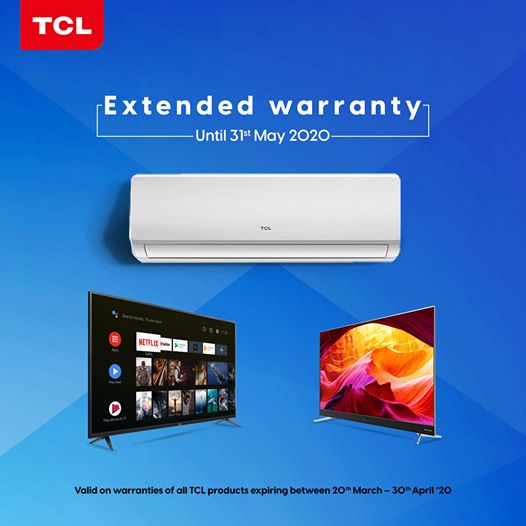 TCL, a global top-two television brand and leading consumer electronics company, has announced a warranty extension on its range of smart TVs and air-conditioners. The warranty on TCL products will now extend to 31st May from the original warranty that expired between 20th March and 30th April.
As the nationwide lockdown has now been extended to 3rd May 2020, TCL makes sure that even after your warranty gets over but the customers are still at peace. TCL is continuously making sure that there is no lag in the customer service and extending all sort of helping hand to the market.
The company is taking this initiative to ease the woes of the customers in the time of such crisis. TCL is making sure that all Government mandates are followed and customer safety is the utmost priority.