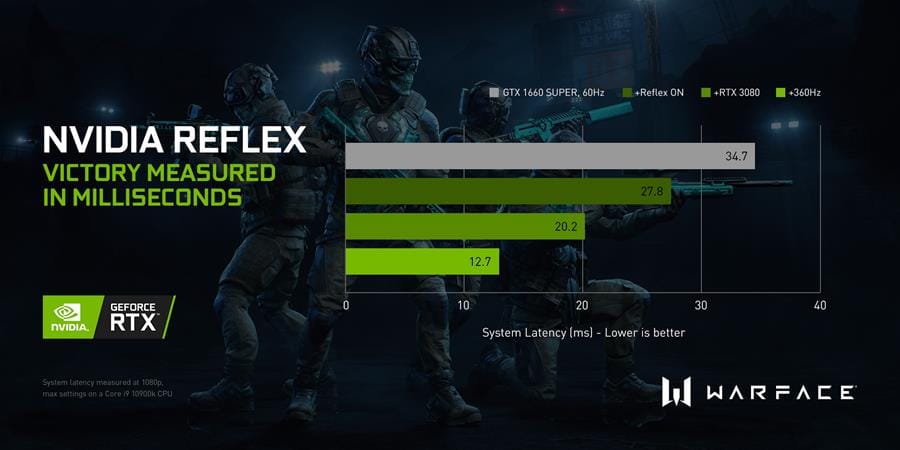 MY.GAMES and the Warface team are proud to announce that Warface will be among the first titles to add and implement NVIDIA's new Reflex technology into its FPS tactical shooter. 
The feature, which will go live soon in November 2020, dynamically reduces system latency and improve gameplay responsiveness, a crucial aspect for fast-paced competitive games. 
Also Read: 30 Minutes of Assassin's Creed: Valhalla Early Gameplay Footage Leaked
In Warface, NVIDIA Reflex Low Latency reduces system latency and increases PC responsiveness by up to 30%, based on NVIDIA tests.
NVIDIA's Reflex technology leverages software-based graphics pipeline optimization to minimize latency. Lower latency will help improve not only the picture, but also gameplay. This tech will reduce instances where images on the screen lag behind what the game engine is registering, which leads to missed shots and frustration.
NVIDIA Reflex technology works on all GeForce GPUs dating back to the GeForce GTX 900 Series. The in-game option to enable the technology manually will soon become available to all PC players in the game settings.