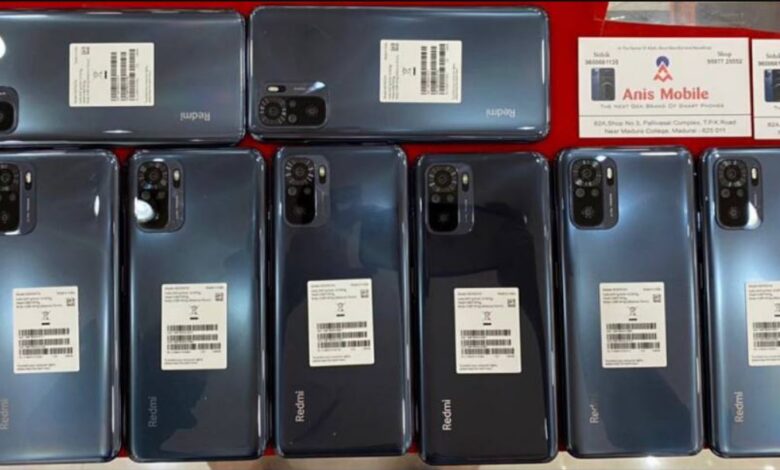 Xiaomi is all set to launch it's mid-range Redmi Note 10 Series in India on March 4, but exactly 10 days before the launch Redmi Note 10 has been spotted in an offline store where it retails for Rs 17,000 (INR) in Tamil Nadu.
The trio from the Redmi Note 10 Series will include:
Redmi Note 10,
Redmi Note 10 Pro
Redmi Note 10 Pro Max
Xiaomi Redmi Note 10 Being Sold in Indian Grey Market for Rs 17,000
According to the previously leaked images of the box, the Redmi Note 10 will come with a 48MP Camera and FHD+ AMOLED display. Now with leaked images, we can confirm a quad-camera setup with the branding of ULTRA PREMIUM on the camera bump.
Also Read: Xiaomi Mi Band 5 Rumored to come with NFC, SpO2 Sensor and Alexa Support
Although it is confirmed that the Redmi Note 10 Series will come with a Qualcomm Snapdragon processor, it is most likely to be Snapdragon 732G with 4GB RAM with 64GB storage and 6GB RAM with 128GB storage.
There is also side mounted finger print scanner which suggest that there is no in-display fingerprint scanner for cost cutting.
However, these Redmi Note 10 units are being sold without a box and the Rs 17,000 pricing gives us a slight idea that the device will be around Rs 15,000 as the grey market pricing are always higher.