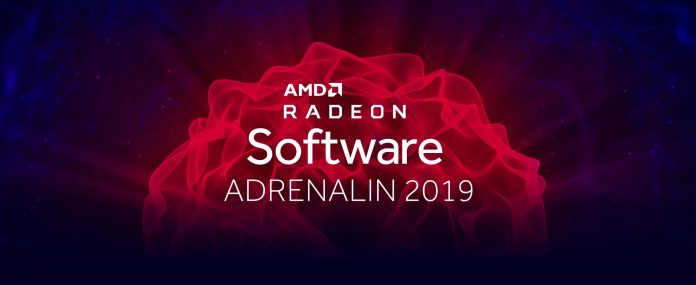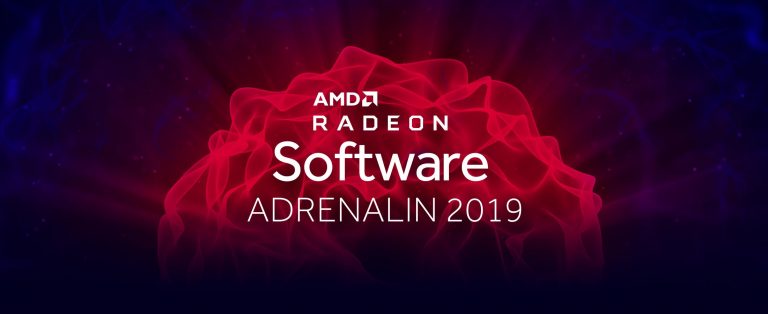 AMD announced and released the latest version of the software suite for Radeon GPU "AMD Radeon Software Adrenalin 2019 Edition" on December 14.
Since the first version of the Adrenalin Edition driver, which was released in December 2017, the company has managed to significantly increase the performance of its devices solely by optimizing the software. The new driver package called Radeon Software Adrenalin 2019 Edition alone will not bring any noticeable performance gain compared to the last previous version, however, AMD launched some intermediate results to launch a major update. Thus, according to official data, the average frame rate in several popular games on the Radeon RX Vega 64 over the year increased by 7%, and on the Radeon RX 580 and even more – 15%.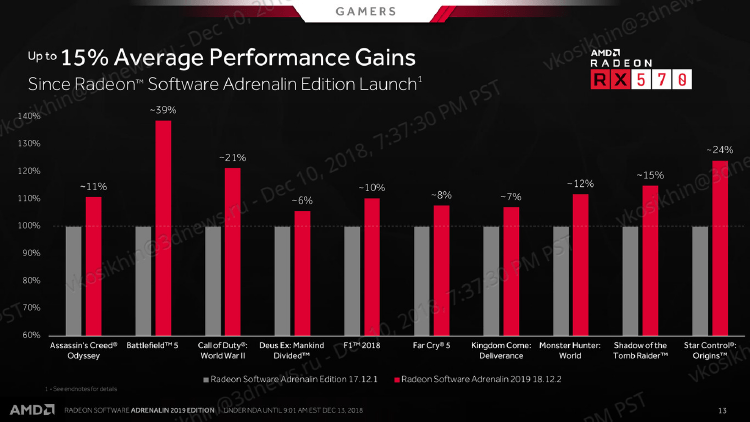 For gamers who are inexperienced in the game graphics settings and overclocking the GPU, the updated driver is ready to take on these tasks. AMD utilities do not yet have access to the configuration of individual applications to optimize performance in fully automatic mode, but right during the game you can run a benchmark that shows the frame rate and latency data, and then the driver will suggest changing certain settings.
On the other hand, the driver now allows you to directly modify the fan speed curve, and in the Radeon RX Vega accelerators, you have access to adjusting the frequency and voltage at individual power levels (DPM States). Finally, AMD has increased the efficiency of the Radeon Chill algorithm, which reduces the frequency of the GPU during periods of light computation.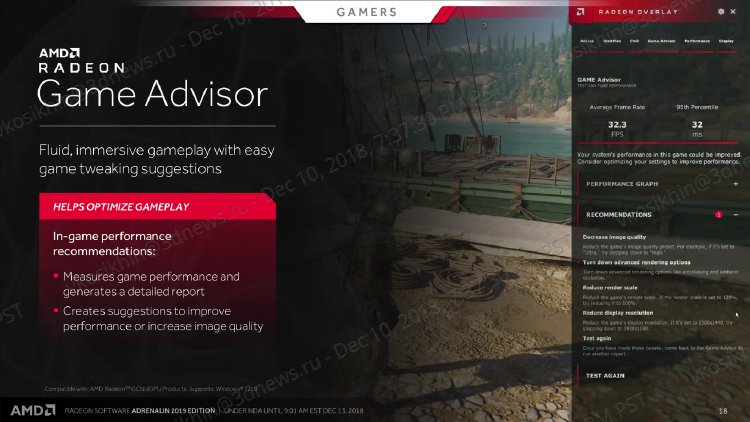 Many of the hardware settings, including direct control of frequencies and voltages, auto overclocking, loading and saving profiles, are now available during the game via the pop-up menu or in the AMD Link mobile app for Android and iOS.
The composition of the Radeon Software Adrenalin 2019 Edition also includes an updated utility ReLive for capturing and broadcasting games. In the program interface, you can completely construct a window for streaming images on Twitch, YouTube and other popular services, and the function of instant replay of the last 5–30 seconds of games has appeared.
These are the main features of the New Year edition of software for Radeon video cards. An exhaustive list of all the changes could be much more voluminous, but the owners of AMD graphics accelerators can already explore the possibilities of Radeon Software Adrenalin 2019 Edition on their own.