AMD officially stated a year ago that support for Zen 3 processors, which at the time had yet to be introduced, would be expanded with X470 and B450 chipsets. However, the 300 chipsets have never received official support. The chip designer now appears to prohibit manufacturers from also offering unofficial support.
A forum user of the German HardwareLuxx has discovered this, who seems to have checked with ASRock whether the Agesa 1.1.0.0 update does indeed support Ryzen 5000 for AM4 (Vermeer) in combination with a 300 chipset. Indeed, the update turned out to support this, while AMD has previously officially stated that the older chipsets were not supported.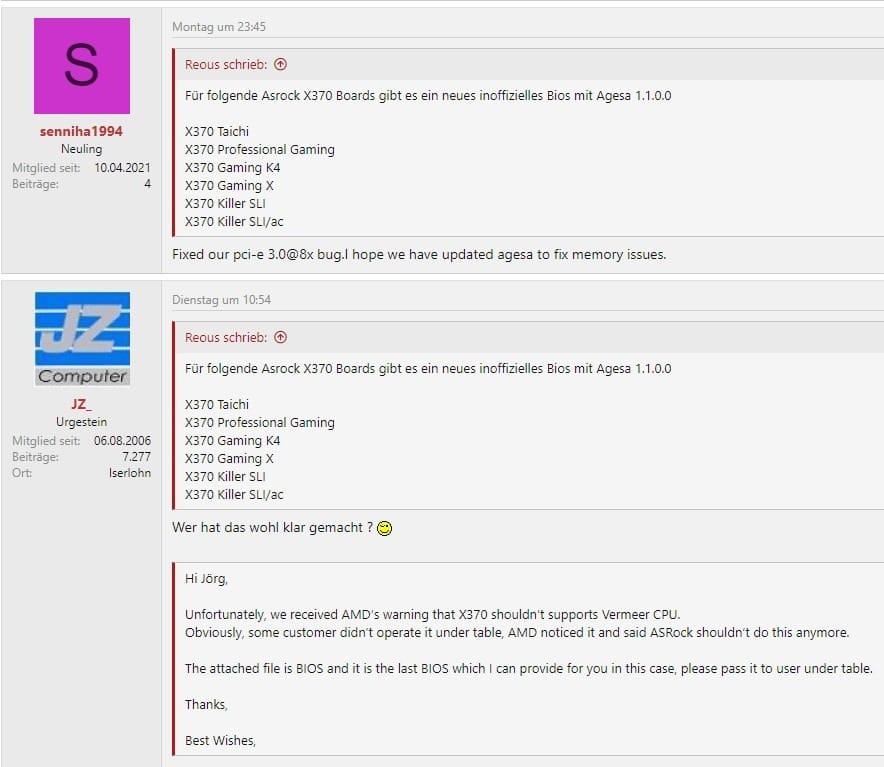 However, ASRock now writes that it has received a warning from AMD: motherboard manufacturers are not allowed to give the X370 chipset support for the Zen 3 CPUs. The alleged ASRock customer service agent unofficially handed over the alpha bios providing the support. Recently, several users with 300 motherboards from multiple brands say they have gotten the processors working.
Also Read: AMD Zen 3 and Ryzen 4000 CPU will Support B450 and X470
Source: HardwareLuxx