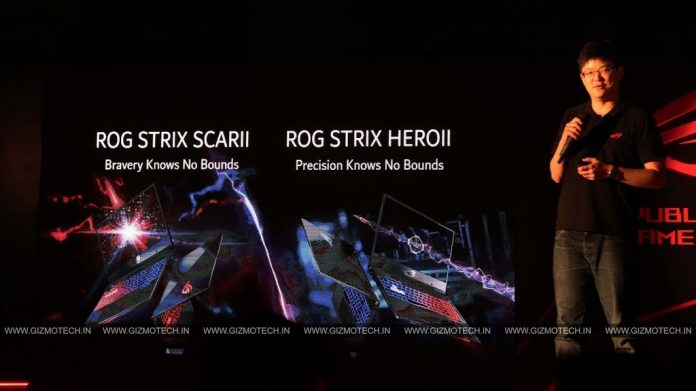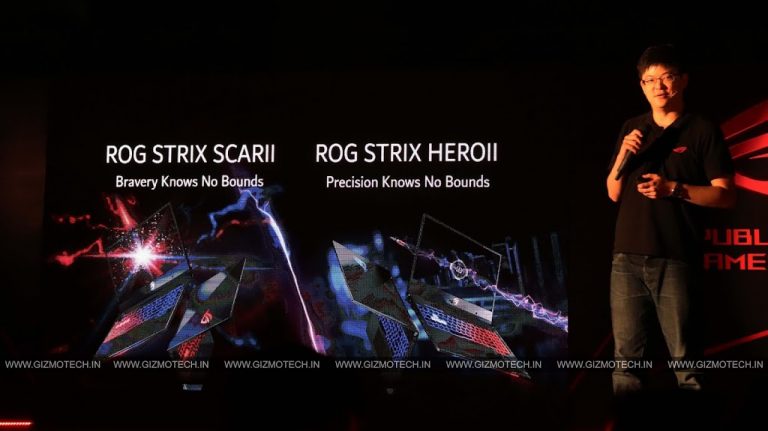 Asus has launched a new series of gaming laptops in India: the ROG Strix GL504 Scar II and Hero II. In fact, these are two modifications of the same device since most of the parameters are identical. These laptops were showcased at Computex 2018 exhibition and are the successor to first versions of ASUS ROG Strix GL503 SCAR Edition and ASUS ROG Strix GL503 Hero Edition.
Both devices are equipped with screens Full HD diagonal 15.6 inches with a 100-per cent coverage of the colour space sRGB. In both cases, the frame rate is maintained up to 144 Hz and 3ms response time. For the ROG Strix Hero II model, a panel with a frame rate of 60 Hz is also available.
The heart can be the CPU Intel Core i7-8750H and i5-8300H. The ROG Strix Hero II is equipped with only a GeForce GTX 1060 graphics card while the ROG Strix Scar II is also available with a GTX 1070. The maximum memory size is 32 GB. For data storage, there is an SSD of M.2 format with a capacity of up to 512 GB a hybrid HDD with a capacity of up to 1 TB and a standard HDD of the same size.
The set of ports includes USB-C 3.1, USB 3.1 (x3), mini DisplayPort, HDMI 2.0, RJ45, audio connectors and card reader. Asus has included a 180W power adapter. The dimensions are 361 x 262 x 26.1 mm with a weight of 2.4 kg.
The main difference is in the keyboard. More precisely in dedicated keys. The ROG Strix Hero II model is aimed at fans of MOBA games so there are QWER keys highlighted here. A model ROG Strix Scar II should suit the fans of shooters so that there are dedicated buttons WASD.
The younger version of ROG Strix Hero II will cost ₹1,39,990 and for a basic modification of the ROG Strix Scar II will cost ₹1,79,990.