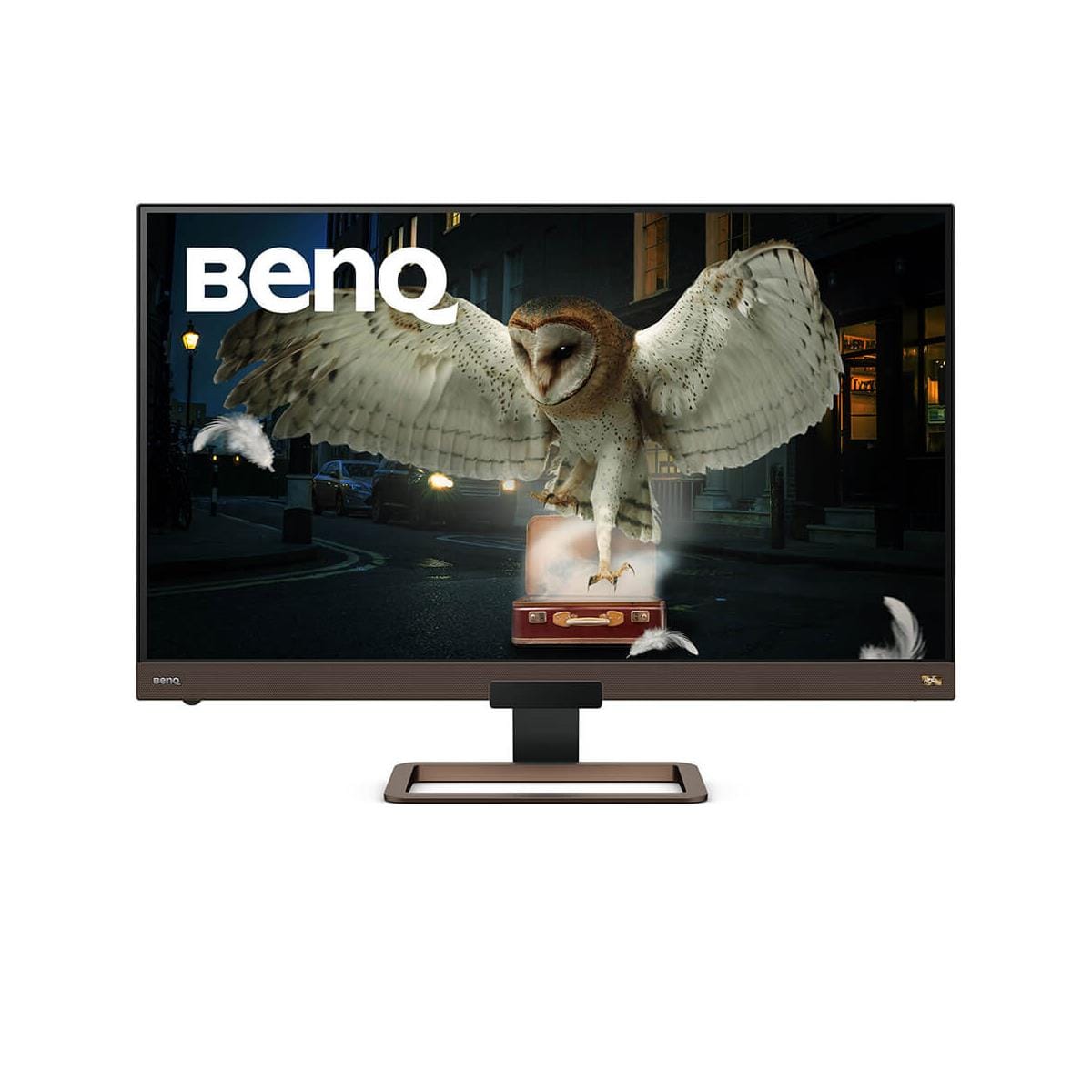 With the new 'Learn-from-Home' and 'Work-from-Home' culture has brought together the need of working, learning and consuming entertainment at home. Excessive screen time while working or spending time at home has also led to digital eye strain besides other health consequences. With the emergence of home-centered digital activities, many are depending on innovative technological solutions or one display that can bring it all together.
The latest EW3280U and EW2780Q displays have integrated features that ease comfort and reduce eye fatigue.
BenQ's latest all-in-one eye care monitors provide extraordinary audio-visual immersion keeping in mind eye-health via eye-care features. The monitors are designed with exclusive eye-care technology to help eliminate the stress that traditional monitors put on your eyes.
Some of the key features of BenQ Eye Care Monitors—
· HDRi – A New Vision of Intelligent Immersion: HDRi technology ingeniously combines Brightness Intelligence (Intelligent Brightness control), color saturation, balance optimization and proprietary HDR image techniques to accentuate image contrast and clarity. Using a built-in sensor, Entertainment Series monitors detect ambient light levels as well as image content to automatically adjust screen brightness.
· Stunning Graphics with Wide Color Gamut: With 95% DCI-P3 of EW3280U and 99% sRGB of EW2780Q, users can enjoy graphics in a console game with Xbox/PlayStation and real life-like colors in movies or series respectively. These wide color gamut enhance the visual experience and make you feel as if you are in the game or movie.
·  Pure Comfort: Entertainment Series viewers are protected by the latest BenQ-exclusive Eye-Care, comprising Brightness Intelligence Plus (B.I.+), Low Blue Light, as well as new ePaper mode, Eye Reminder, and Color Weakness modes.
Also Read: 5 Best Monitor Under Rs 10000 | 2021
· Multiple connectivity options: It offers multiple connectivity options. There are dual HDMI 2.0 ports, DisplayPort and a powered USB-C port.
· 5-key Navigator: The new BenQ Entertainment Series monitors come with an intuitive remote control, one-touch five-function navigator control on the display, and a convenient volume wheel.
· Flicker-Free Eye Protection: BenQ's monitors are equipped with flicker-free technology, to eliminate the main cause of monitor flicker. This reduces the pressure on the eyes as well as eye fatigue from looking at a screen for a long time.