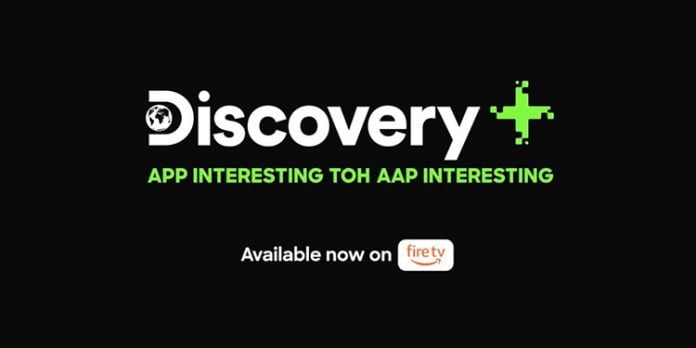 Discovery Plus, India's first aggregated real-life entertainment streaming app, is catching on with passionate communities across the country appreciating and enjoying the world-class content across 40+ genres such as Science, Adventure, Food, Lifestyle among others. In addition to being available on Android, iOS and on the desktop & mobile web, Discovery Plus is now also available on Amazon Fire TV. Within a week of the launch on Amazon Fire TV, Discovery Plus proved its mettle in the living room screen experience by netting an impressive 41.3 minutes per subscriber* per day.
Discovery Plus also augmented its content to celebrate the launch with a collection of new 'Big Screen Delight' titles dropping every day of the week. Over the last week, Discovery Plus dropped marquee content specials including 'NASA and SpaceX: Journey To The Future', 'Carter's War', 'Space Launch: America Returns To Space', 'How The Universe Works' and 'Expedition Asia with Ryan Pyle'. Additionally, starting today audiences can now stream 'Nature's Strangest Mysteries Solved', 'Mythbusters' and season 10 of the very popular show 'Gold Rush' on their Fire TV devices.
Discovery Plus, emphasizing the big-screen delight experience, launched a new marketing campaign that will run across all 14 Discovery network channels as well as on all key digital platforms. Discovery Plus is also amplifying spends on performance marketing to ensure that all enthusiasts are aware of new platforms debut on Amazon Fire TV.
Also Read: Sony Launches BRAVIA X8000H and X7500H Android TV Series with 4K Ultra HDR Display
Big Screen Delight
SPACE LAUNCH: AMERICA RETURNS TO SPACE
NASA & SPACEX: JOURNEY TO THE FUTURE
NATURE's STRANGEST MYSTERIES SOLVED
CARTER'S W.A.R. (Wild Animal Response) 
EXPEDITION ASIA WITH RYAN PYLE