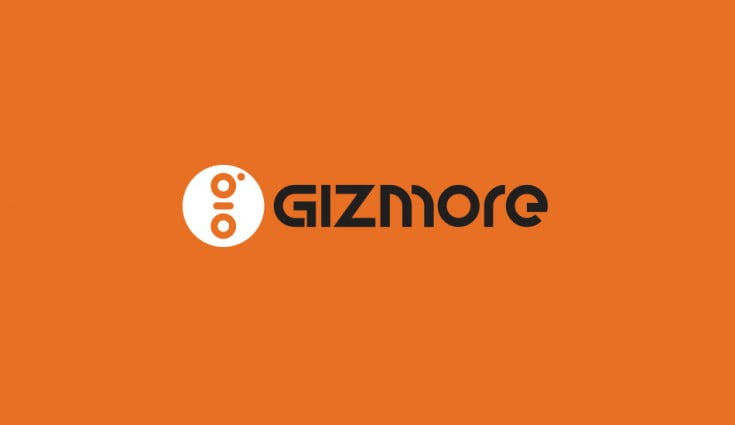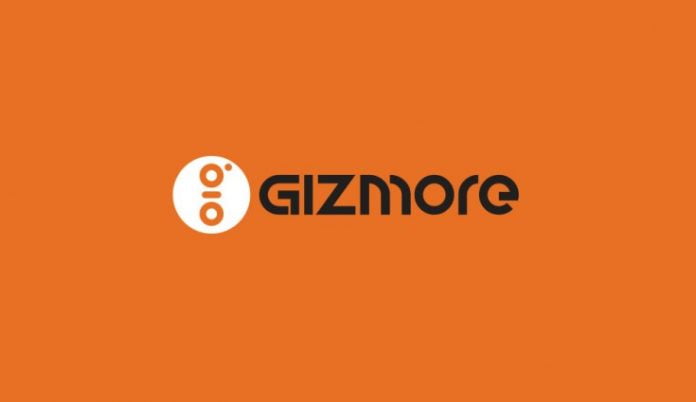 The New Delhi-based Gizmore, a new brand of mobile accessories from ZAZZ Technology Connect Pvt Ltd, is all set to be launched in November 2018 with a range of innovative and latest products.
Gizmore, a smart accessories brand with a wide range of smart accessories for home, mobile, laptop, IoT, etc. Designed with both aesthetics and functionality in mind, the brand has launched its new offering – wireless headphones, Bluetooth speakers, Power banks and bone conduction headset. Price range for most of products are in price band of Rs.200 to Rs.2000 except bone conduction which is unique and innovative product and is available at Rs.8999.
Mr. Manish Gupta, Vice President – Gizmore said, "With smartphones usage growing rapidly, the demand for accessories is also growing proportionately. We are thrilled to bring to our customers our latest offerings – wireless headphones, Bluetooth speaker and bone conduction headset among other at reasonable prices. This will be our first set of offerings and we promise to keep adding more innovative products in our portfolio. Gizmore believes in delivering unrivaled products that offer unbeatable value to all consumers. Our idea is to give quality and innovative accessories to masses in India.
Gizmore offers 365 days of table replacement warranty on most of their products and with a strong distribution network, the company is focusing not just metros but tier II and tier III markets. The idea is to make GIZMORE smart accessories available in every nook and corner of the country within the first six months of operation. Based on their experience and insight, the brand is confident to make quick inroads into the market and establish themselves as one of the front runner mobile accessories brands by 2019-20.
All these products display an urban design language and offer pertinent specifications. The range is available in North, East and West India from tomorrow onwards which is 10th Jan 2018, and pan India from April 2019. The products will also be present in leading online portals like Amazon, Flipkart, etc.
Bone Conduction Set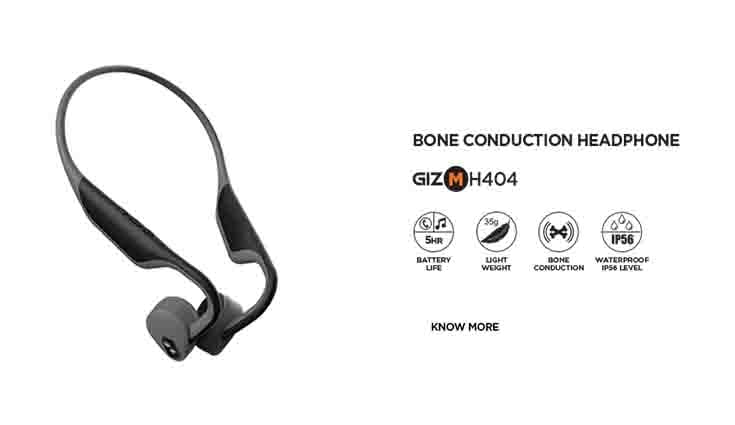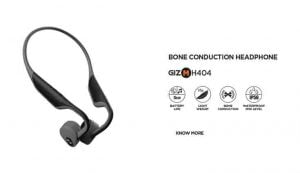 It's a revolutionary new technology that carries sound waves straight to the internal auditory canal through the vibration of the bone instead of the eardrum. This leaves your ears free of ear buds and thus, the possibility of infections and constant irritation. This technology also lets you catch the ambient sound while wearing BONEWAVE, which is particularly useful when you are on the road or in your office. The fact that these are so stylish is an added advantage.
Gizmore Boom Barrel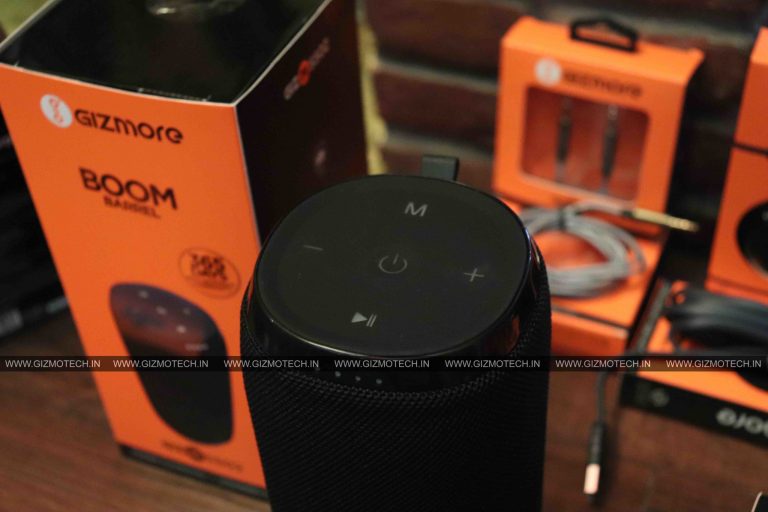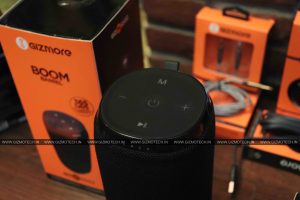 Coupled with multiple connectivity options, the Gizmore Boom Barrel Bluetooth speaker offers an impressive 10W output alongside a frequency range of 50Hz-10KHz. The speaker also has a Digital bass enhancement feature that improves the Bass quality. It has a working range of 10m and can operate for up to 4 hours, thanks to the massive 1800mAh battery. The Bluetooth speaker is being offered in Black colour for a price of Rs. 2,999.
Gizmore Boom Disc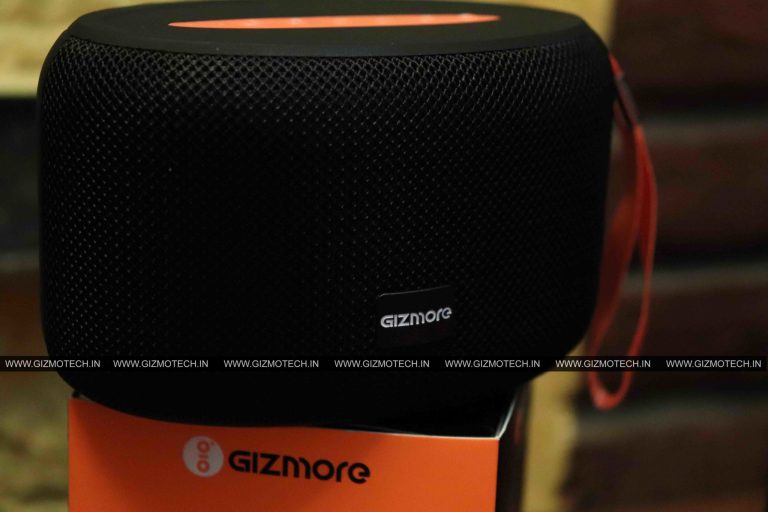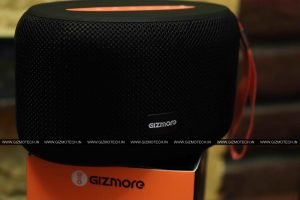 Coupled with multiple connectivity options, the Gizmore Boom Disc Bluetooth speaker offers an impressive 5W output alongside a frequency range of 50Hz-10KHz. The Bluetooth speaker is being offered in Black colour for a price of Rs. 1,999.
Gizmore BASS- Wireless Headphones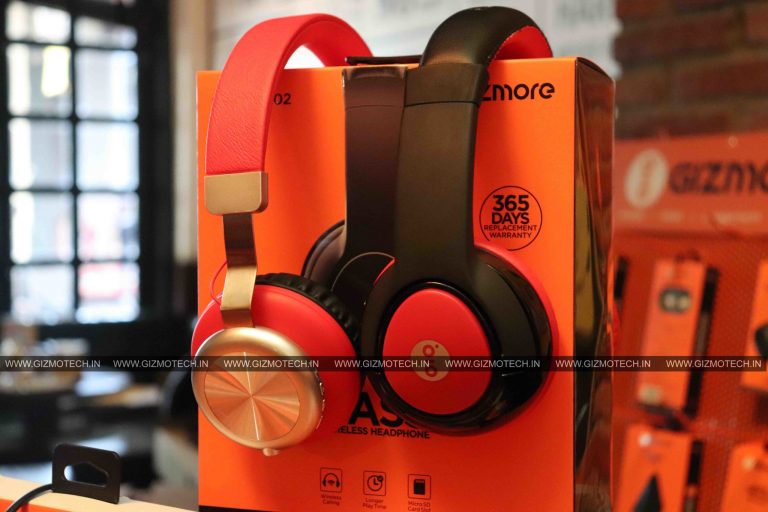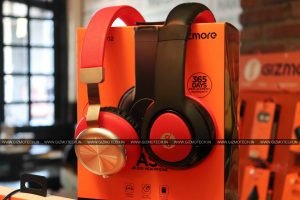 The Gizmore BASS- Wireless headphone is an over-the-ear headphone with an adjustable headband that runs on Bluetooth v4.1. A 40mm driver powers the headphone with a frequency response of 20Hz-20KHz and impedance of 32 ohms.
Moreover, the in-built 300mAh battery aids for up to 6 hours of music play time and up to 10 hours of talk time. Weighing in at 201 grams, the Bass- Wireless Headphones are available in Red and Black colours for a price of Rs. 2,499.
Gizmore Power Triplet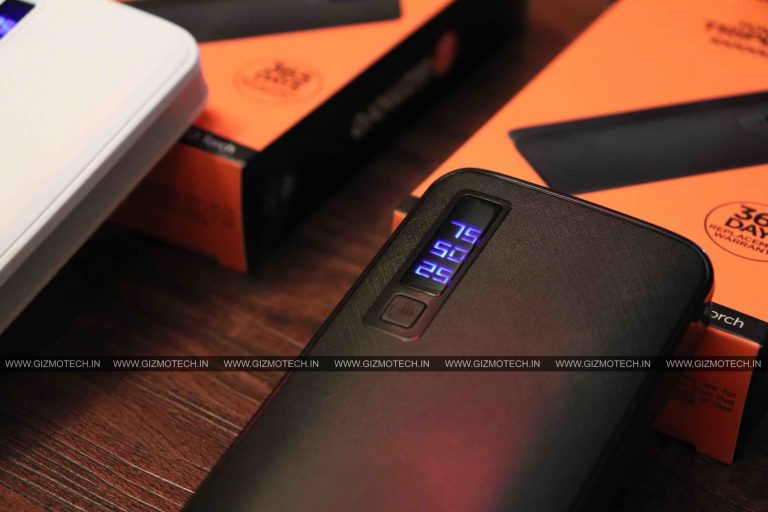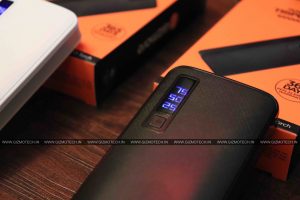 Gizmore 1000mAh powerbank with a LED display to tell the user about the amount of charge left in the device and 3 USB output with 5V and varying ampere for different devices. The product comes with a 365 days replacement warranty.