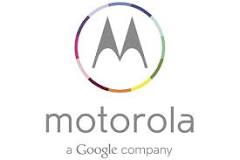 Motorola losing its charm.

Motorola unveiled its new smartphone line-up on Thursday. There are six new handsets altogether, including the midrange Moto G6, Moto G6 Plus, and Moto G6 Play, and the budget Moto E5, Moto E5 Plus, and Moto E5 Play. They all look like compelling devices with affordable price tags — but there's something you should know pertaining to all of them before you pick one up.
The new Motorola phones have their plus points, including stock Android and useful software features. However, they will have a major flaw: downgraded software support.
At one point, Motorola was known for providing quick software updates to its devices. Unfortunately, that hasn't been true for quite some time. Phones such as the Moto G5S Plus and the Moto G5 Plus (as well as other Motorola devices) still haven't received their Android Oreo update yet, despite the fact that eight months have passed since Android Oreo's release.
Lenovo caused an uproar in the community when it announced its Android 8.0 Oreo update plans for its smartphone portfolio. The update list included most 2017 smartphones and 2016 flagships, but ended up excluding the Moto G4 Plus and Moto G4. Later company promised that they will be upgrading Moto G4 Plus to Android O. Because this is an unplanned upgrade, as in many marketing materials Motorola promised the update but later refused to provide any.
Motorola almost forgot the Moto G4, ignoring that such a device still exists. The Moto G4 and G4 Plus are almost the same phone with a few minor differences, like the lack of a fingerprint sensor on the G4. Motorola is also shielding itself on a technicality, as it only promised Android O for the G4 Plus.
Motorola has now stated that the Moto G6, G6 Plus, and G6 Play will get one major Android update. However, the Moto E5 series is not guaranteed a major update. When it comes to security updates, there is more bad news. The Moto G and Moto E series will not get monthly security updates. Instead, updates will reportedly arrive every 60-90 days.
Moto E5
That's incredibly disappointing news for Motorola fans, especially when you consider that Motorola was once one of the best in the business when it comes to software updates. It also doesn't do much for the reputation of Android smartphone vendors in general, which are already criticized for their poor software support.