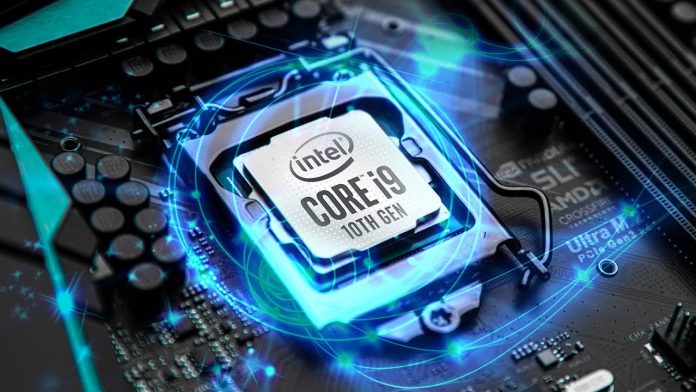 Intel has unveiled a new Core i9 processor from the company's Comet Lake desktop series, the Core i9-10850K, which comes with 10 cores and 20 threads as a cheap and slightly slower version of the Core i9-10900K, which comes with low operating frequencies at 100 MHz for a price of $453 (RS 34,029).
The new Core i9-10850K processor joins Intel's family of Comet Lake desktop processors announced earlier this year in April, when in fact the 10850K is almost identical to the 10900K and comes with only one significant difference – working frequencies that are only 100 MHz lower Compared to the older model in all its working frequencies, from base frequency to boost TVB (RT Thermal Velocity Boost).
Also Read: Kingston A1000 M.2 NVMe SSD Review
The only real advantage offered by the 10850K over the 10900K is discount when it will be available. The rest of the said technical information differs only at 100 MHz. The new Core i9-10850K processor is expected to be shipped to distributors by the end of the current month with consumer availability thereafter.
While one assumption is that the new processor is designed to address AMD's latest Ryzen 3000XT series of processors, it does not offer a significant price difference as compared to the existing model.
Model

i9-10900K

i9-10850K

Cores / capillaries

10/20

10/20

Base frequency

3.7GHz

3.6GHz

Boost frequency




single core

5.1GHz

5.0GHz

Boost frequency




included cores

4.8GHz

4.7GHz

Boost Frequency




Max Turbo 3.0

5.2GHz

5.1GHz

Thermal Velocity Boost

5.3 / 4.9GHz

5.2 / 4.8GHz

Electric consumption




TDP

125W

125W