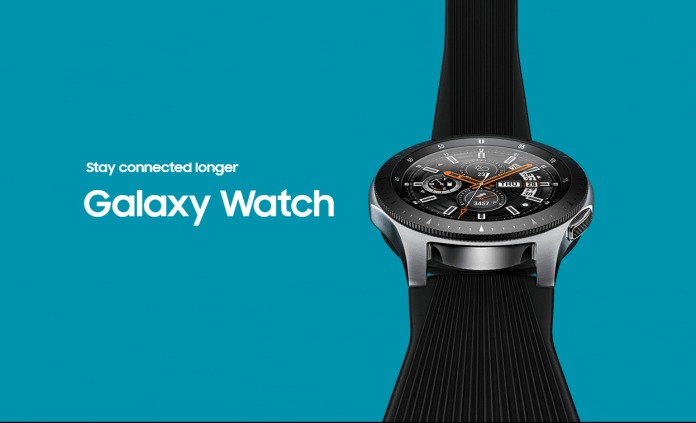 Samsung launched its powerful Galaxy Note 9, a portent in hardware that came with an S-Pen much more functional than before and took the opportunity to renew its Galaxy Gear S3 with a new smartwatch that improves it in all aspects.
Despite what may seem, this device has not been called Galaxy Gear S4, the company has chosen to change the name to Galaxy Watch. The smartwatch keeps most of its shape, a circular shape that comes in 1.2 and 1.3 inches of screen, depending on the chosen version. The protection of the same has been updated by adding Gorilla Glass DX + and now, Samsung promises to be firmly sealed so that it can stand without problems under water.
Galaxy Watch, which has two different models, 42 mm and 46 mm, also supports Samsung's new wireless charging stand Duo. The biggest difference between these two different size options is battery capacities. The 46 mm clock has a 472 mAh battery, the 42 mm version has a 270 mAh battery.
Samsung claims that the Galaxy Watch is ready to last several days without charging. For the 472 mAh version it is estimated to last 80 hours or 168 hours of reduced use, if we go down to the 270 mAh version we find 45 hours of continuous use or 120 hours of limited use. This is intended to be used without being linked to the smartphone and to be able to use it as an independent device.
The heart of the hardware is now the dual-core Exynos 9110 processor. The core clock speed of this new processor is set at 1.15 GHz. Switching to Tizen OS 4.0 by the operating system.
The section where hardware is noticed is revealed in LTE and Bluetooth models. The Bluetooth model has 768 MB of RAM and 4 GB of internal storage, while LTE (model with integrated SIM) offers 1.5 GB of RAM and 4 GB of internal storage.
Among the new features is the stress follows. The Galaxy Watch constantly measures your heart rate for this and informs you when your stress level gets too high. The device provides you with breathing exercises that will calm you down, and at the same time offers you recommendations by making customized analyzes for better sleep.
The Samsung Galaxy Watch will be available in 3 colours, black and gold for the version of 270 mAh and silver for the superior of 472 mAh. It will be pre-sold on the same day that the Galaxy Note 9 can be purchased, that is, on August 24, $329.99 (roughly Rs. 22,600) for the 42mm variant, while the 46mm variant starts at $349.99 (roughly Rs. 24,000).