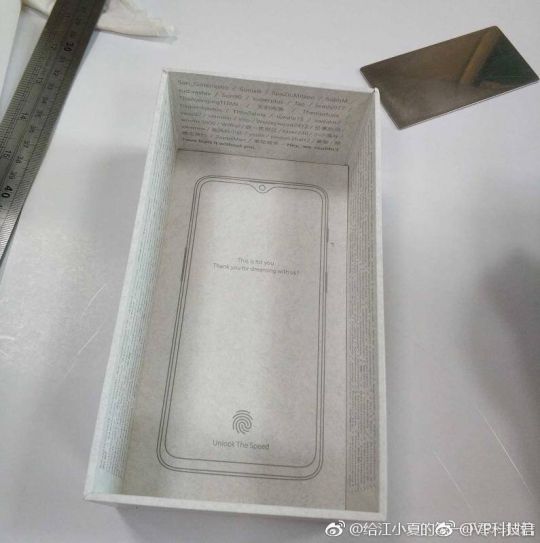 As we are approaching the winter of 2018, we are also expecting the successor to OnePlus 6. The OnePlus 6T has been rumoured to be launched in November like the earlier OnePlus 5T. Recently a netizen leaked the retail-box images of the new OnePlus 6T on Weibo.
In the leaked images we can see the front and sides of the box, with the name on the left, and on the right, the slogan " Unlock The Speed " which expresses the new way to open the smartphone. Inside the bottom of the box, we find that One Plus decided to write down all the names of users who helped or gave ideas during the creation of the OnePlus 6T.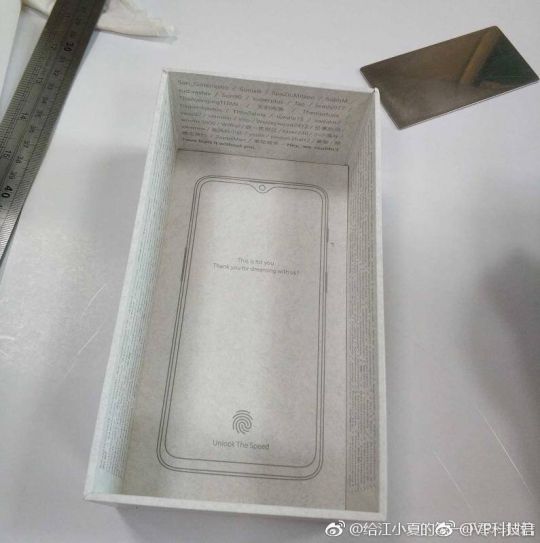 The bottom of the box is the design of the model, which is the most interesting part of the box. The embedded drawing confirms to us finally that the company takes the front design of the Oppo R17 Pro. Moreover and like the device mentioned above, the OnePlus 6T will integrate a fingerprint scanner located under its screen.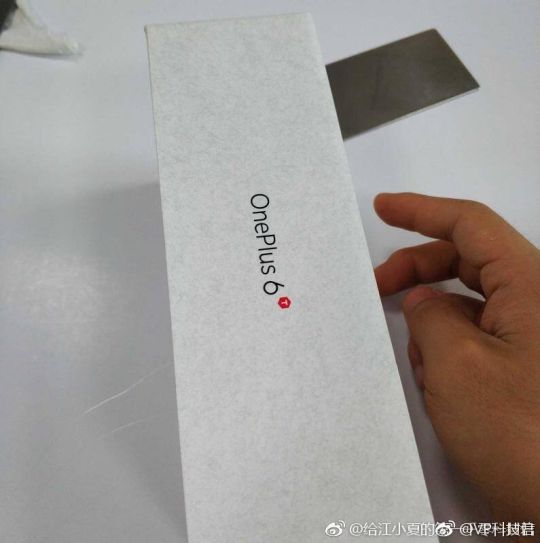 The screen is expected to reach 6.4 inches, Snapdragon 845 with FHD+ resolution, with an Optic AMOLED panel and with the water drop configuration at the top. It has speculated that the device will be unveiled for the first time at the end of October.