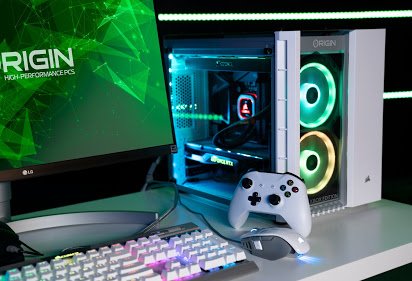 ORIGIN PC revealed their latest hardware and features at CES 2020. They announced the availability of their all-new BIG O hybrid gaming desktop, which combines a liquid-cooled PC and a liquid-cooled gaming console into one system, upcoming native support for iCUE software on ORIGIN PC systems, the upcoming M-Class RTX Studio desktop for professionals, and future collaborations with CORSAIR.
 
The 2020 BIG O uses the dual-chamber chassis design of the CORSAIR Crystal Series 280X to combine a liquid cooled gaming PC and a liquid cooled gaming console in one system. Customers can customize the components of the PC side of BIG O as well as choosing between an Xbox One S All-Digital Edition or PlayStation 4 Pro for the console side. Further customization options are available, including adding a SATA SSD to the console for faster load times, an Elgato 4K60 Pro capture card to play the console on the PC or stream and record console gameplay, or adding RGB lighting, HD UV printing, and laser etching to the system.
For further customization of ORIGIN PC systems, CORSAIR's iCUE enabled hardware can now be added to CHRONOS and NEURON desktops. More ORIGIN PC systems will soon support iCUE including native iCUE support in ORIGIN PC EVO laptops, as well as MILLENNIUM and GENESIS desktops. Customize the RGB lighting on each key on EVO laptops, create expansive lighting profiles, or even enjoy iCUE-enabled games such as Tom Clancy's The Division 2 for an immersive and interactive lighting experience. More information about iCUE on ORIGIN PC systems will be announced later in the year.
 
For professionals, the M-Class RTX Studio desktop from ORIGIN PC features PC performance capable of handling demanding creative workflows. After being verified by NVIDIA to build a system capable of running NVIDIA Studio drivers, the ORIGIN PC team put together a special configuration powered by NVIDIA GeForce RTX graphics cards. These builds can be customized further, but the base specifications of the M-Class RTX Studio desktop offer reliability in the world's most popular creative and productivity applications.
Also Read: ASUS Goes with Team Ryzen for their New ROG Laptops and Desktops at CES 2020
The All-New ORIGIN PC BIG O Desktop Features:
All-in-One Gaming and Content Creation Machine: Fully-custom ORIGIN PC desktop that combines a gaming PC, capture card, and a gaming console for maximum gaming capability.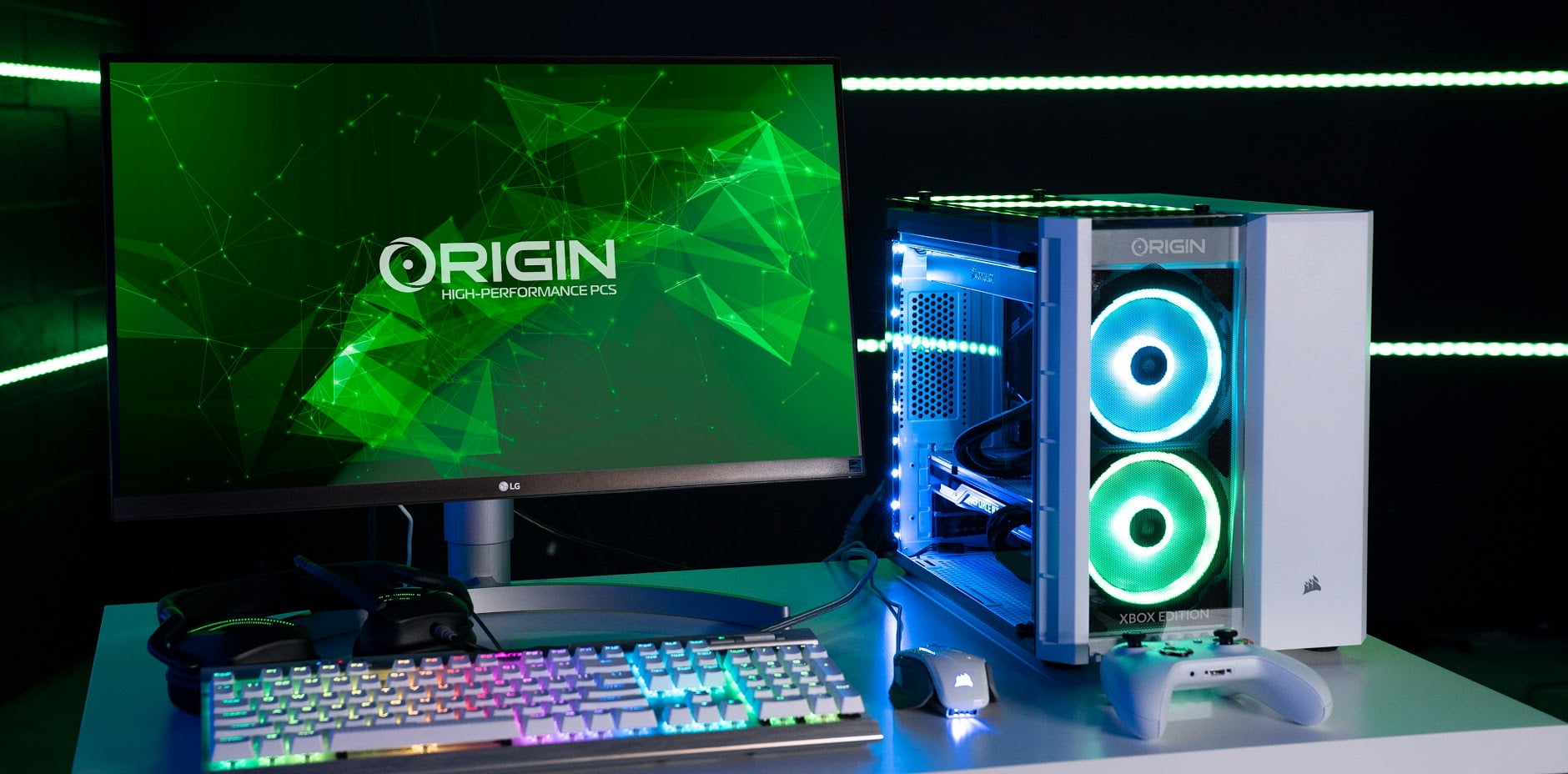 Modded CORSAIR 280X Case: A CORSAIR Crystal Series 280X case is modified to fit both a gaming PC and gaming console of choice using original hardware: Xbox One S All-Digital Edition or PlayStation 4 Pro.
 
Liquid Cooled: Both the PC's CPU and the console of your choice are liquid-cooled using CORSAIR all-in-one liquid coolers, for optimal performance, lower temperatures, and low-noise operation.
 
Dual-Chamber Design: The custom CORSAIR 280X case features a dual-chamber internal design that splits the gaming PC and gaming console.
 
Stream Console Gameplay to Your PC: An Elgato 4K60 Pro connected to the PC captures direct 4K gameplay from the console side, streaming gameplay footage to the PC or via HDMI out on the rear.
 
Multiple Tempered Glass Panels: Three tempered glass panels showcase the PC side of the system with optional HD UV printing available on the PC side panel.
 
CORSAIR iCUE Software Integration: CORSAIR LL RGB case fans, CORSAIR components, and CORSAIR peripherals can be configured using iCUE software for extra customization.
 
Clean PC and Console: Removable front, roof, floor, and PSU dust filters help keep the PC and gaming console clear of dust.
iCUE on ORIGIN PC Desktops and Laptops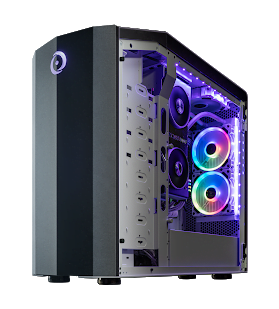 Configure an ORIGIN PC using components supporting the iCUE ecosystem including RAM, Smart Lighting Strip kits, fans
 
iCUE Lighting Strip kits are now available on CHRONOS and NEURON desktops
 
Native iCUE support will soon be available on select ORIGIN PC laptops as well as the ORIGIN PC MILLENNIUM and GENESIS desktops
M-Class RTX Studio Desktop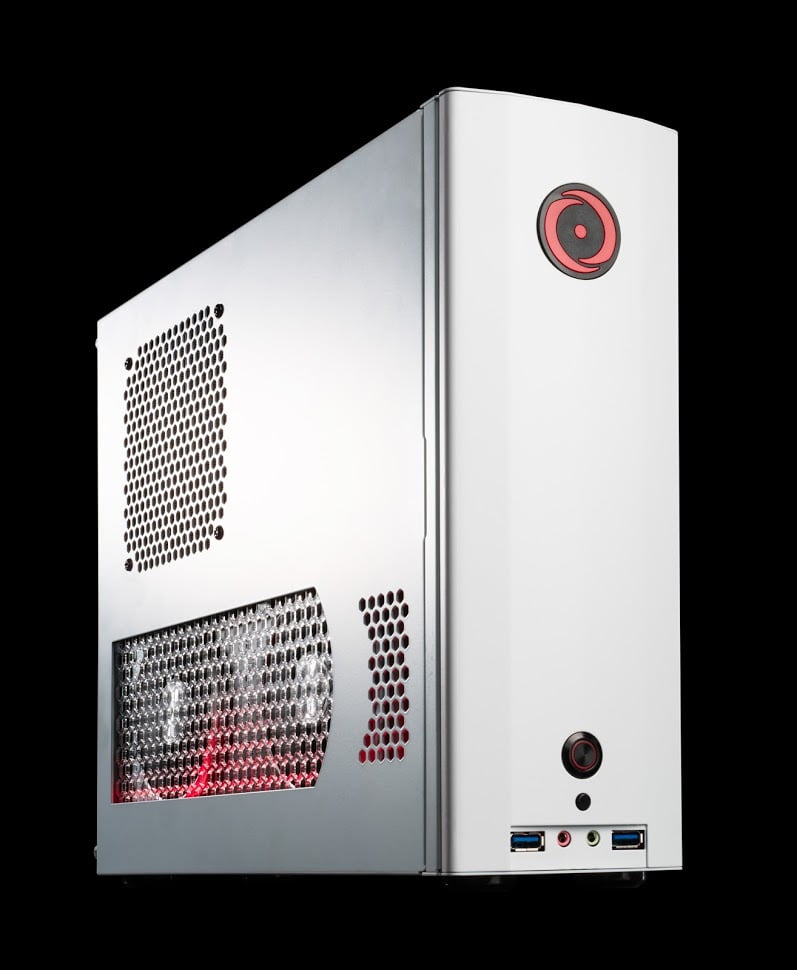 Designed with creative professionals in mind, the M-Class RTX Studio desktop features high-performance hardware to run creative and productivity applications
 
After having a configuration verified by NVIDIA, the M-Class RTX Studio desktop base specifications meet the specifications for NVIDIA Studio drivers and creative applications