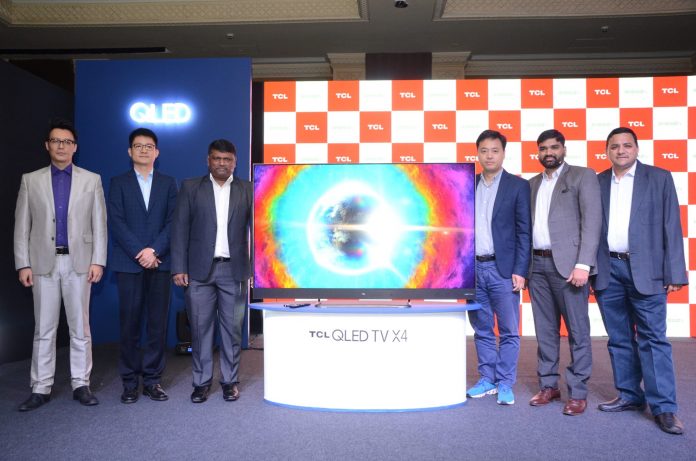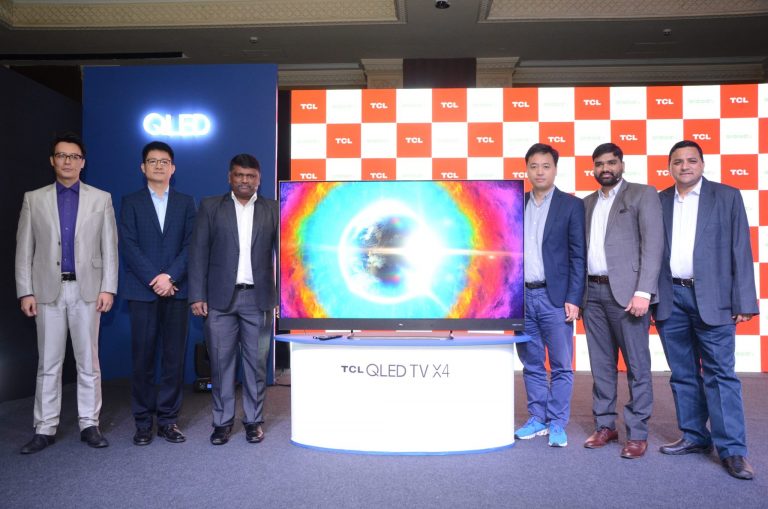 TCL Electronics on Monday unveiled its smart TV lineup by launching the 65X4 in India. The new model is touted to be India's first Google-certified Android QLED TV and comes as an artificial intelligence (AI) TV. It also features Harman Kardon speakers and Quantum Dot QLED technology. The TV also sports 4K UHD panel with MEMC (120 Hz) refresh rate and includes HDR support. Alongside the TCL 65X4 model, the company has launched the S6500 Series that runs Android 8.0 Oreo with AI Assistance. The new range will come in 32"/40"/43"/49" variants.
TCL 65X4
The TCL 65X4 comes with 4K UHD (3840×2160 pixels) and HDR features the TV also has MEMC (120 Hz) along with TCL's proprietary algorithm. The display is backed by a micro dimming technology that is touted to deliver an enhanced colour contrast and vivid picture quality. There is also a Quantum Dot QLED technology that is claimed to replicate real-world colour volumes.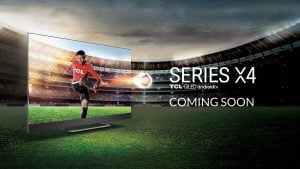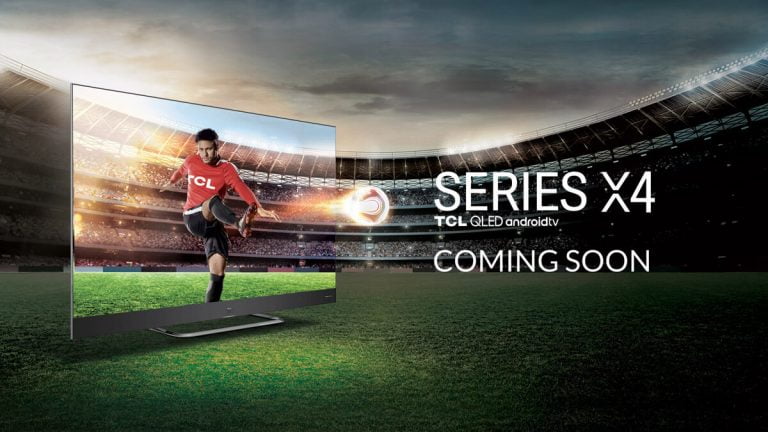 This is further accentuated by Dolby's advanced DTS post-processing technology, which delivers immersive surround sound by optimising TV audio and creating a rich acoustic field. The 65X4 runs on Google-certified Android Nougat (7.0). The TCL 65X4is powered by a 64-bit Quad-core CPU and Dual-core GPU are also complemented by 2.5 GB RAM and 16 GB storage, allowing for seamless multitasking and reducing non-responsiveness.
Similar to competitive smart TV models, the TCL 65X4 has a voice search feature that lets you navigate using voice controls. The smart TV also has a built-in Chromecast feature. Additionally, there are apps such as Jio Cinema, Netflix, YouTube, Hotstar, Voot, YuppTV, and ErosNow.
TCL S6500
TCL has showcased the S6500 Series that comes with Google Assistant support and runs Android 8.0 Oreo out-of-the-box. The TV models will also have features such as IPQ engine, HDR 10 support, micro dimming, Dolby Surround Sound, Google Chromecast, and while LED HD backlight. TCL has also announced there will be 1.5GB RAM and 8GB storage.
Mike Chen, Country Manager– TCL India, said, "Our aim, from the very beginning, has been to make the latest entertainment technology available to the masses. The upcoming launch of the 65X4, India's first Google-certified Android QLED TV, is in line with this vision. Through this product, we are confident of elevating the home entertainment experience of India's growing young consumer base and providing them with cutting-edge technology at the most affordable rates."
Availability
TCL will first launch the 65X4 on October 25 on Amazon, before making it available for sale across partner retail outlets across India. TCL will also launch of a full range of AI TVs under its S6500 Series, which comes equipped with Google-certified Android 8 Oreo with AI Assistance and is available in 32"/40"/43"/49" variants. The S6500 series will be available pan-India across all major online and offline channels from mid-October.