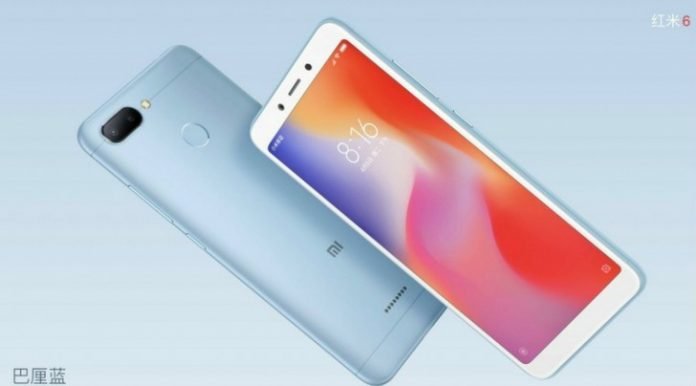 Chinese smartphone maker Xiaomi's recently launched handsets — the Redmi 6 and Redmi 6A — are missing out on a key feature that has been present in all Xiaomi handsets till now.
Redmi 6A
We noticed that the IR sensor was missing in hands-on photos of the Redmi 6 posted on ITHome. Then we decided to confirm on the official website and found out that Xiaomi didn't include it in the Redmi 6A too.
Despite the presence of infrared sensors on almost all Xiaomi phones in recent years, Redmi 6 and Redmi 6A do not have this important feature of the company.
Xiaomi has added infrared sensors to smartphones that have been on the market for the past few years, allowing users to control some electronic devices using their smartphones. However, this useful feature seems to have come to an end with Xiaomi Redmi 6 and Redmi 6A introduced last week.
Both the Xiaomi website and the official photos posted show that Redmi 6 and Redmi 6A do not have any infrared sensors. This means that you will not be able to control any electronic product that is not 'smart' with your phone. If the infrared sensor is important to you, you may prefer older model Xiaomi phones.
Xiaomi Redmi 6
Processor: MediaTek Helio P22 RAM: 3GB / 4GB Storage: 32GB / 64GB Display: 5.45 inch HD + Rear Camera: 12MP + 5MP Front Camera: 5MP Battery: 3000mAh Operating System: Android 8.1 Oreo
Xiaomi Redmi 6A
Processor: MediaTek Helio A22 RAM: 2GB Storage: 16GB Display: 5.45 HD + Rear Camera: 13MP Front Camera: 5MP Battery: 3000mAh Operating System: Android 8.1 Oreo
If the infrared sensor is not of great importance to you, we can say that Xiaomi Redmi 6 and 6A definitely give you the price