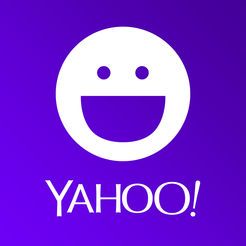 Starting from June 17, one of the first messaging Apps in the market will no longer be available as the company will be experimenting on how to be relevant in a place dominated by big social media companies like
Facebook.
Loyal fans who were there since the beginning may still download their chat history for the next 6 months.
Yahoo
has been beta-testing Squirrel since last month. It will be open to the public when
Yahoo Messenger
shuts down. However, those who are looking for try out Squirrel right now can request for beta access.
The new version of Yahoo Messenger was launched in December 2015, and phased out the original Messenger App in August the following year. This updated look brought a completely new design, and many new features. The most notable among them was the Unsend feature, which allowed users to retrace their footsteps and undo sending messages.
Yahoo has not stated the specific reason for discontinuing the Messenger after its 20 years of service. They said, "As the communications landscape continues to change over, we're focusing on building and introducing new, exciting communications tools that better fit consumer needs."
The Yahoo Messenger chat service was introduced in 1998, and was very popular among Indian users then. Yahoo Messenger made its debut as Yahoo Pager which became an instant hit with an idea of messaging that was not tied to the network provider. But it didn't stay that way as other messaging apps like Notably, Whatsapp created by former employees of the company started to compete.