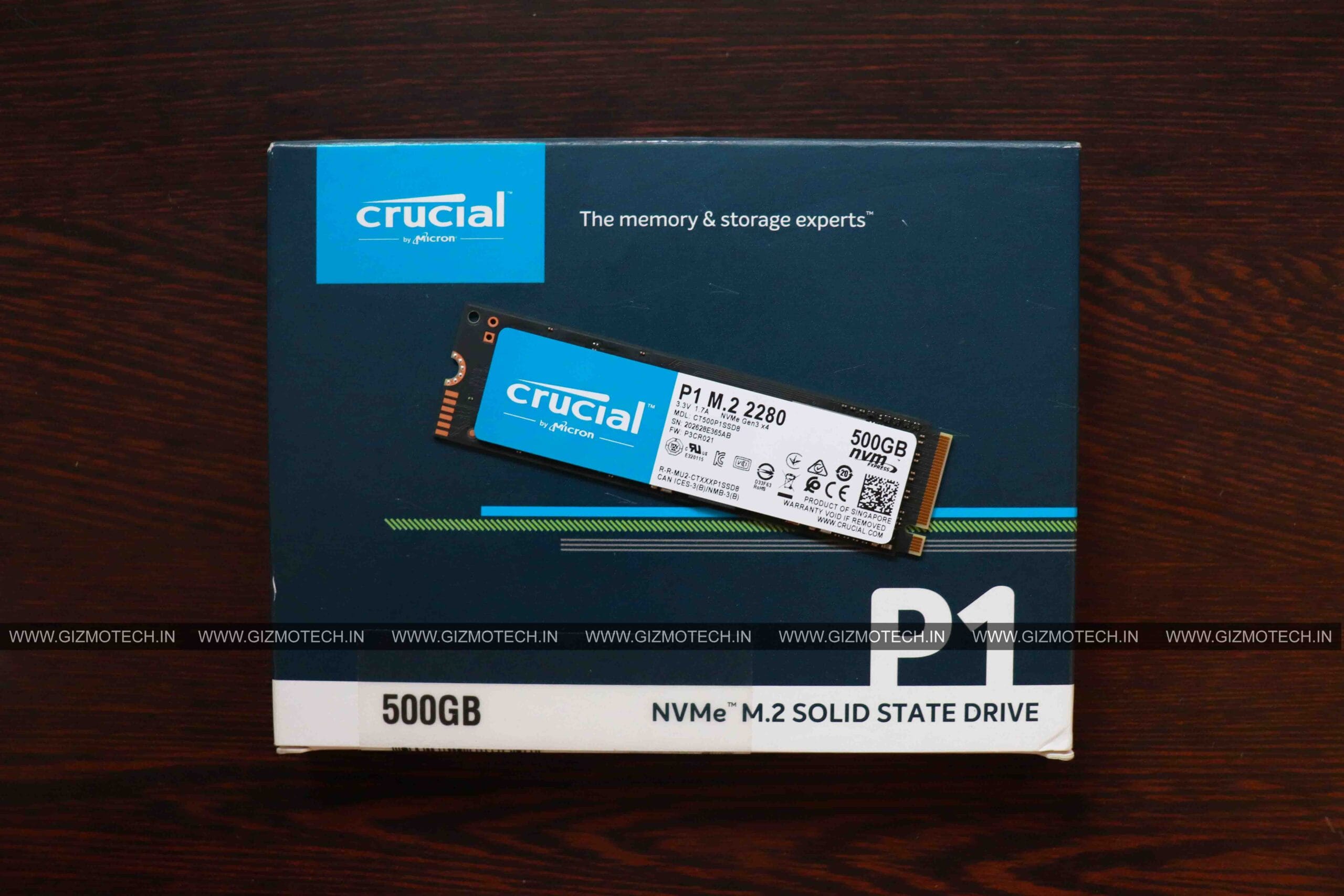 Crucial P1 NVMe M.2 SSD is one among the one of the best-selling SSD on Amazon. It was the brand's first entry into the NVMe market and features Micron's 64-layer 3D QLC NAND flash and Silicon Motion SM2263 controller.
Crucial P1 uses NVMe PCIe Gen 3.0 x 4 Lanes the drive is available in different capacities of 500 GB, 1TB and 2TB. We will be reviewing the 500GB variant of the Crucial P1 NVMe M.2 SSD which is priced at Rs 4,700 (Amazon) and is already available in the Indian market. (Amazon)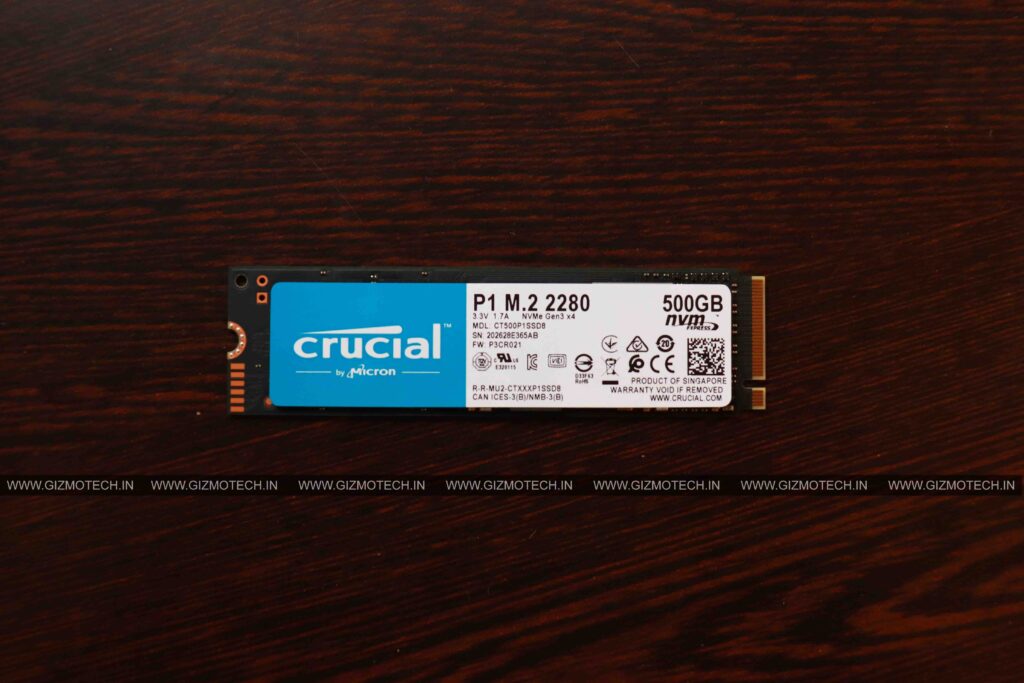 Benchmark
Crystal Disk Mark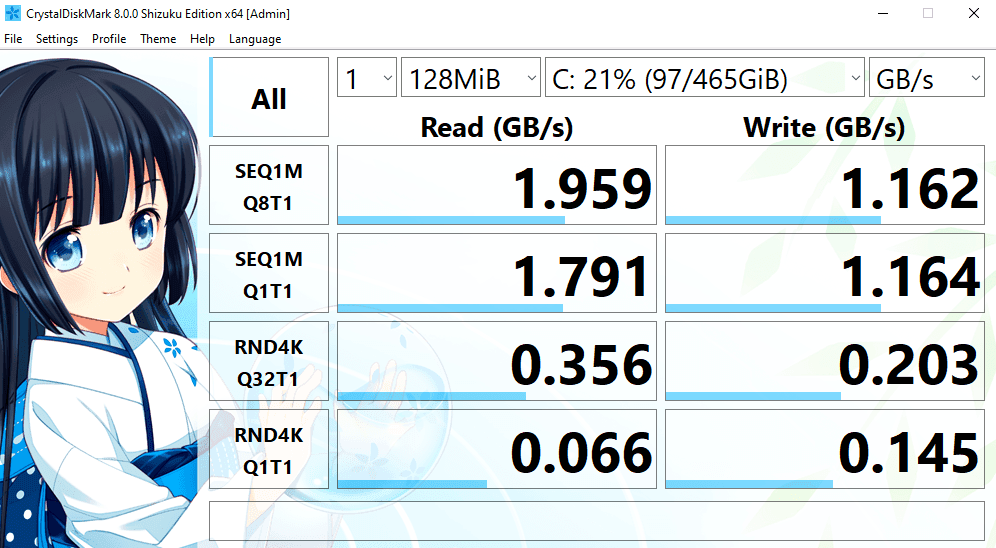 Endurance
Crucial P1 500GB drive: 100TB Total Bytes Written (TBW), approximately 54GB per day for 5 years
Crucial P1 1TB drive: 200TB Total Bytes Written (TBW), approximately 109GB per day for 5 years
Crucial P1 2TB drive: 400TB Total Bytes Written (TBW), approximately 219GB per day for 5 years
Crucial Storage Executive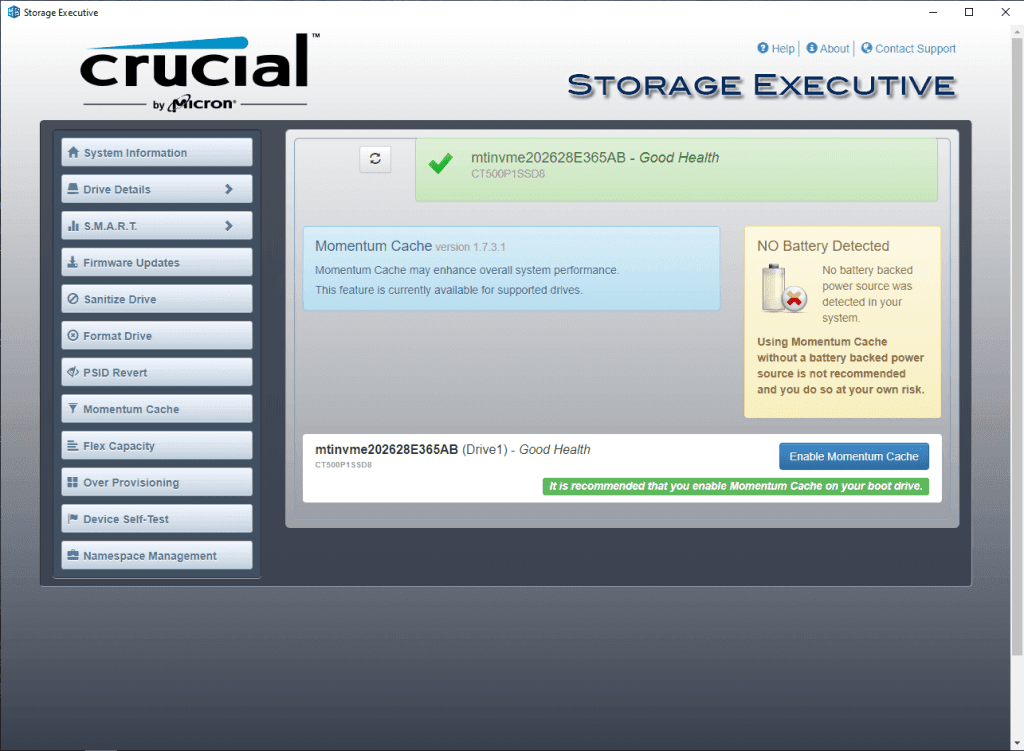 What makes crucial drive stand apart from the crowd is the Crucial Storage Executive Software which easily helps to manage most of the things (SMART) testing, Firmware Upgrade, Over Provisioning, Disk Sanitization and has a feature called Momentum Cache which allows you to use your DRAM cache for Read/Write command when used as a boot drive.
However, it is not recommended to use Momentum Cache on PC as a sudden power failure might corrupt the data and damage the hardware.
Also Read: HyperX Fury RGB SSD Review: The RGB Hotness
Conclusion
The Crucial P1 has reached its EOL (End of Life) still, it's a good deal considering the price point at which it is available.
Although heavy test makes it clear that the P1 is not suitable for continuous heavy loads. That is somewhat difficult to combine with the fact that you usually do not buy an NVME SSD if you are not an intensive user, but we still see it as a secondary SSD in addition to a more luxurious NVME drive.
Even not that if you own a laptop and are looking for an upgrade the P1 is an excellent deal considering that it retails around the price of SATA SSD.