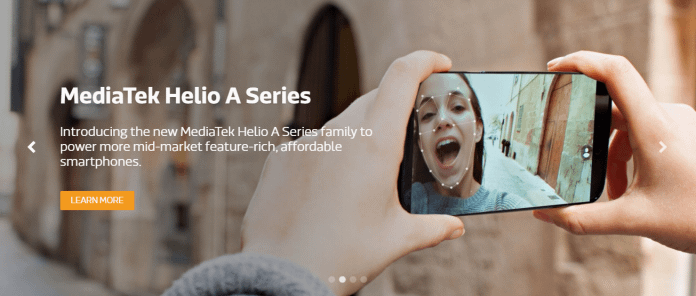 Focusing on high-end processors such as the Helio P60 recently, MediaTek announced the Helio A Series processor family. The Helio A series, which will power mid-range phones, will bring together these devices with technologies such as dual cameras and artificial intelligence.
The first processor of the A series, Helio A22. Produced with 12nm "FinFET" fabrication technology to deliver high performance with greater power efficiency. The Helio A22 houses four Cortex A53 cores running at 2.0 GHz, while the PowerVR GE8320 GPU is required on the graphics side.
According to MediaTek, the processor is 30 per cent stronger than its competitors and its graphics performance is 72 per cent higher. The largest competitor of the processor is the Snapdragon 429, which consists of four Cortex-A53 cores.
On phones where this processor is used, manufacturers can include LPDDR3 or LPDDR4x memory. 4 GB of RAM for LPDDR3, and 6 GB of RAM for LPDDR4x.  The company claims that this processor is a big step for affordable devices. Because, with the 12 nm architecture transition, production costs are falling while power efficiency is increasing. Thus, we will be able to see more smartphones compared to phones using processors manufactured with 28 nm fabrication process.
The Helio A22 supports a single camera at a resolution of 21 megapixels (Bokeh through AI-enhanced assistance) or dual camera setup at a resolution of 13 megapixels + 8 megapixels. In addition, we see in the flagship face lock feature is supported by this processor.
For cellular networking, the Helio A22 will support dual 4G SIM support with VoLTE and ViLTE along with Category 7 downloads and Category 13 uploads, allowing for download rates upwards of 300Mbps and upload rates of 150Mbps.
Bluetooth 5 is available sporting up to 2X speeds and 4X range and 8X broadcast capacity over the previous generation Wi-Fi (now 802.11ac) is also supported.
The first smartphone running on MediaTek's Helio A22 chipset has already been launched. Xioami's Redmi 6A is powered by Helio A22 SoC, which is currently for sale only in China. We can expect more entry-level smartphones powered by this chipset are expected to launch this year and next year.