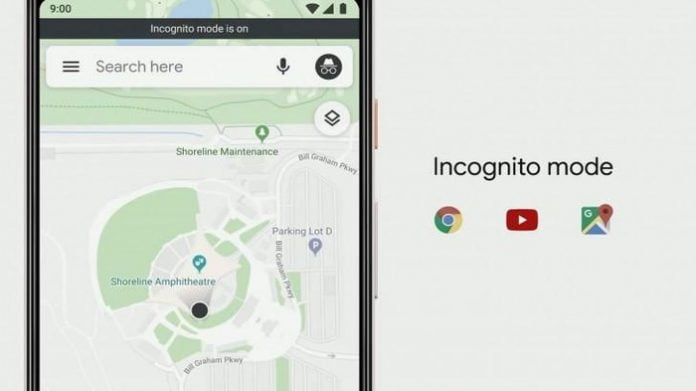 The search giant plans to add an Incognito mode to Google Maps, company CEO Sundar Pichai said at the company's annual I/O developer conference on. In the near future, Incognito mode will also be available on Google Maps.
In Incognito mode this record of data created during the application usage session will be stopped. Google itself is indeed expanding the scope of Incognito mode into a number of services, and now they confirm its presence on Google Maps.
Also Read: Android 9 Pie Installation Rate has Reached 10% After 9 Months of Launch
In its keynote at I / O 2019, Google CEO Sundar Pichai announces the availability of this feature on Maps. In the Maps itself, this mode can be accessed via the Google Account menu that appears when pressing on the user's picture display.
We want to make it easy to enter and out of Incognito," Pichai said.
When Incognito mode is activated in Maps, places that are searched and displayed on the navigation will not be recorded in the user's Google account. The active mode is marked with a grey bar that appears in the application section.