The PS4 version of "PlayerUnknown's Battlegrounds" could reach the PlayStation Network in December 2018. While the announcement is still pending, the PlayStation servers and an analyst provided clues.
The Battle Royale title "PlayerUnknown's Battlegrounds" is a bit overshadowed by "Fortnite" but still one of the most successful games on the market and the success could continue to grow in a few weeks.
"PUBG", the short form of the game title, has so far only been released for PC, Xbox One and mobile systems. PS4 players went so far empty. However, it seems that the launch on the PS4 will be made shortly.
PUBG PS4 – What Else Has Leaked About The Game?
Product images on the PlayStation servers
Because after the age rating in South Korea were on the servers of PlayStation a game icon and a dashboard image of "PlayerUnknown's Battlegrounds" discovered. These did not land there by chance and could mean that Sony Interactive Entertainment is preparing for the approaching release of the Battle Royale game.
In September the PlayStation 4 version of the game was rated by the Korean Ratings Board who are known for leaking a lot of games. In August an Inside Xbox documentary featured footage of the PUBG Corp's office and on one of the desks was a PlayStation 4 Pro.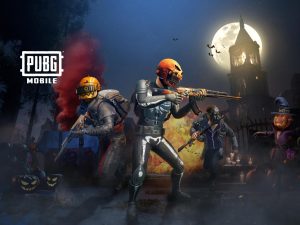 In fact, Sony has been working with Bluehole and PUBG Corp since at least September 2017.
PUBG is currently available on PC and Xbox One. It is worth noting, however, that on the Microsoft device XBox the title appeared as a temporary exclusive – it is speculated that the contract is valid for a year and after the contract expires the position could be transferred to another platform.
Therefore, it seems quite obvious that a version of the game is in development and will be releasing soon.