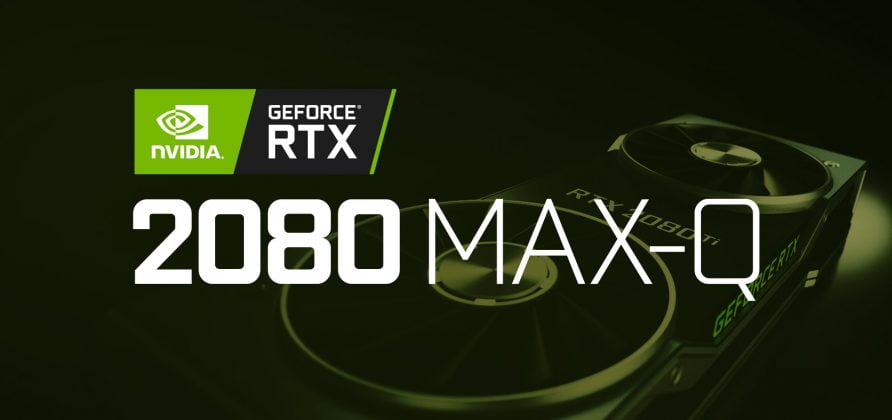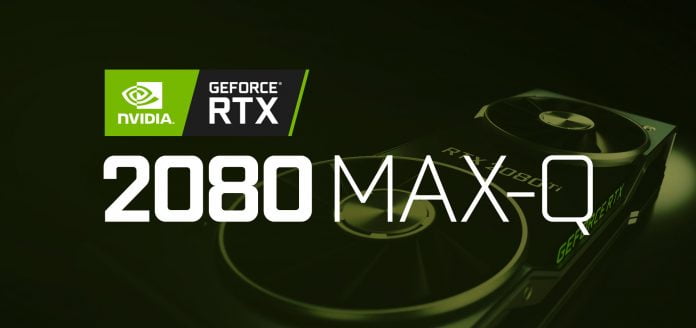 It has been a few months since the launch of the new RTX Graphics cards by Nvidia. The Turing architecture based GPUs are the fastest gaming GPUs in the market right now.
It is about time that we see the RTX lineup extend to mobile configurations and it has been speculated that NVIDIA may launch the RTX Mobility series of mobile graphics cards at the CES conference in 2019. Lenovo recent model Lenovo 81HE, which is suspected of carrying the new graphics card, also appeared in the Geekbench database.
LENOVO 81HE
This notebook is equipped with GeForce RTX 2070 Max-Q version of the graphics card, indicating that NVIDIA is likely to continue the current "Max-Q" mobile terminal series product name. According to the running information, this graphics card is equipped with 36 computing units, the highest frequency is 1.3 GHz, the memory is 8GB, and the OpenCL running score is 223753.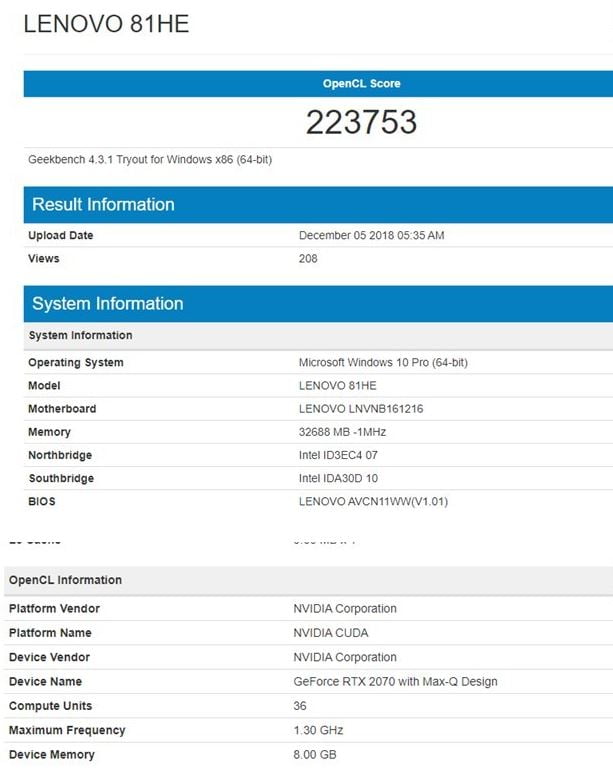 Other information shows that this notebook is equipped with a 6-core 12-thread Intel Core i7-8750H processor with 32GB of memory.
ASUS ZEPHYRUS M
The report also showed that an earlier ASUS notebook Zephyrus M GM501GS running with the GeForce RTX 2080 Ti also appeared on Geekbench. This card has 68 computing units, 11 GB of GDDR memory, and a maximum frequency of 1.54 GHz. In addition, this notebook is also equipped with i7-8750H processor, 16GB of memory. However, Tom's Hardware believes that this "RTX 2080 Ti" notebook may be run by Thunderbolt.