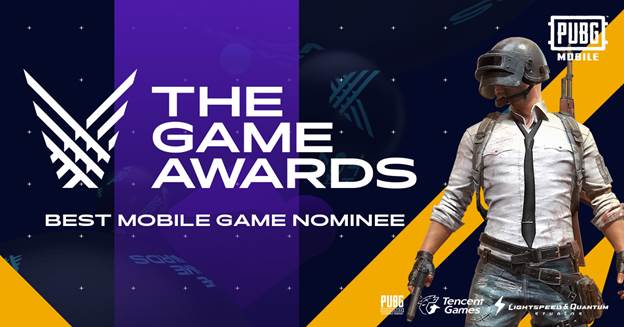 PUBG MOBILE, developed by Tencent Games and PUBG Corporation, earned a chicken dinner at the 2018 GOLDEN JOYSTICK AWARDS, winning the award for "Best Mobile Game of the Year." PUBG MOBILE is also nominated in the Google Play Awards for "Fan Favorite Game of 2018," a new category where players can vote for their favourite game of the year.
Fan voting is underway, with the winners being announced globally online on Thursday, Dec. 6 at 5:30 p.m. PST.
Also Read: Online Gaming Statistics – 45 Facts That Will Blow You Away
Also Read: GREEN DAY TO PERFORM LIVE AT THE GAME AWARDS
PUBG Mobile is a battle royal game launched on iOS and Android devices earlier this year, PUBG MOBILE broke through the charts to become one of the world's most popular mobile games. Recently, Tencent Games announced that PUBG MOBILE has surpassed 20 million concurrent users and 100 million downloads worldwide, excluding China, Korea, and Japan.
"The team is honoured and thrilled that PUBG MOBILE has been recognized by 2018 Golden Joystick Awards," said Vincent Wang, General Manager, PUBG MOBILE Global Publishing Team. "The response to the game from fans has energized everyone at the team as we are heads down working on new, exciting updates and contents for PUBG MOBILE."