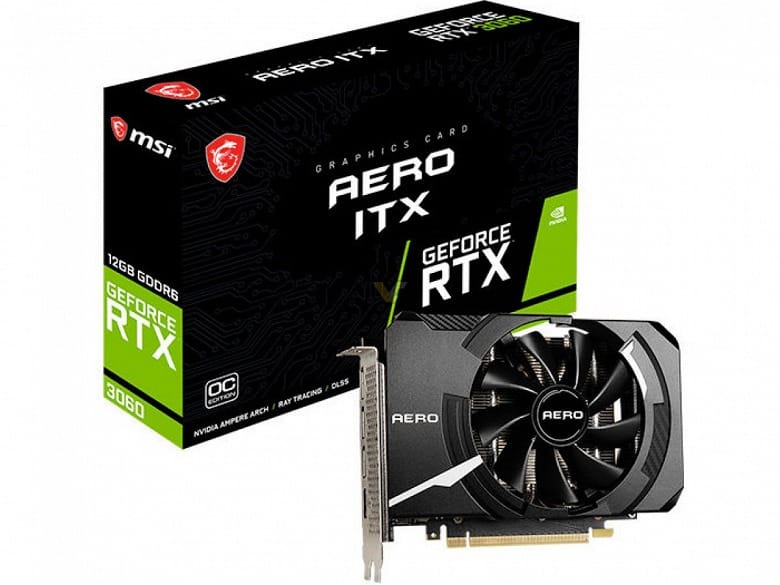 Focusing on small personal computer builders, MSI announced the release of the GeForce RTX 3060 Aero ITX graphics card. The card will be available in the basic version and in overclocked version, which can be distinguished by the OC symbols in the name. Information about the frequencies at which its components work is not yet available, as well as the description of the card on the manufacturer's website, but its image was included in a press release published during CES 2021.
Also Read: The First ITX Card Based On Turing; MSI GeForce RTX 2070
The cooling system design includes one fan. In the brief description, the manufacturer specifies that the fan is mounted on a compact radiator with heat pipes. The set of video outputs appears to be standard and includes one HDMI and three DisplayPorts.