Gaming
PUBG Mobile Reveals $14M E-sports Program for 2021 Championship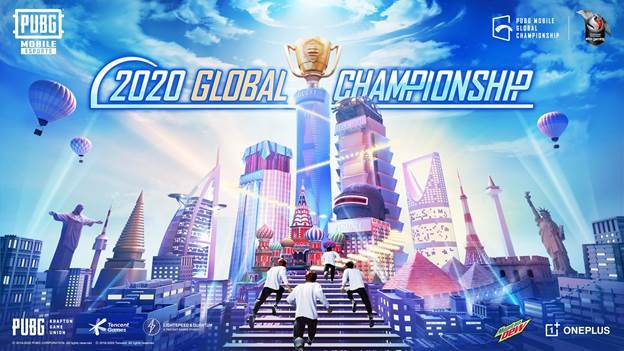 PUBG MOBILE reveals its groundbreaking 2021 esports program at the opening of the PMGC, boasting an incredible $14,000,000 USD prize pool, the highest in mobile esports history. Following an exceptional year that broke all viewership records for PUBG MOBILE esports and saw more teams register to compete, next year's program offers more players than ever before a shot at esports stardom. The 2021 program will introduce seven new PUBG MOBILE Pro League (PMPL)regions in CIS, Turkey, Western Europe, Arabia, North America, Latin America, and Brazil, which will complement the existing PMPLs in South Asia and Southeast Asia. 

Similar to this year, the newly revealed 2021 program will split the PMCOs and PMPLs into two seasons, with the PUBG MOBILE Global Championship (PMGC) at the end of the year. Registration for the PMCO Spring Split will open on January 1st 2021 and close on January 24th. A hugely expanded program, alongside the new PMPL and PMCO regions, the ecosystem will also introduce exciting PUBG MOBILE Invitationals which will take place in the summer, hosted by top pro teams around the world. With huge ambitions to become the first tier 1 mobile esports, the 2021 program will also see PUBG MOBILE build more studios in countries around the world, following its first in Katowice which was unveiled this year in partnership with ESL.
The groundbreaking program was revealed at the opening of the PMGC, the final event of the 2020 season and the pinnacle of the mobile esports calendar. The 24 best pro teams from across the globe will face off across four electrifying weeks of league play, offering fans the highest level of PUBG MOBILE competition. Players are competing for an incredible $2M USD, the biggest prize pool in PUBG MOBILE history for a single tournament. The PMGC league will run until December 20th, and the PMGC Finals will take place in early 2021.
Mountain Dew is proud to be the beverage partner to PMGC, and to FUEL the next generation of gaming talent.
Also Read: Pubg Mahayudh Season 1, India's 1st Ever Competition 

The PUBG MOBILE esports ecosystem began in 2018 with grassroots events across the world, and 2020 saw the completion of the amateur to pro circuit with the introduction of the PMPL, and the major expansion of the PMCO. The program now supports competitors of all levels from amateur to semi-pro and pro across multiple countries and regions, ensuring a clear path for talented players to progress. PUBG MOBILE esports has seen 100 million hours watched in 2020, over a million concurrent viewers, and more than 120,000 teams registering to compete. This year's program sees teams competing for a $5,000,000 USD prize pool.