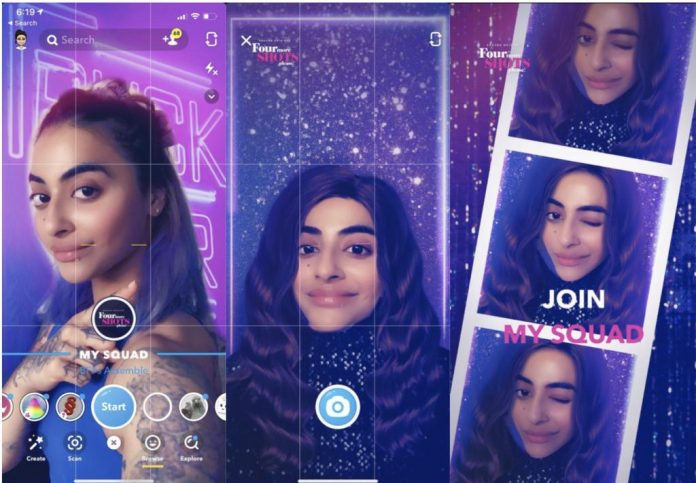 Amazon Prime Video partners with Snapchat creating a fun AR engagement to bring home the characters of Amazon Original Series Four More Shots Please! Season 2
Snapchat has collaborated with Amazon Prime Video to bring fans the much-awaited second season of Amazon Original Series Four More Shorts Please! closer to the show and each other through Augmented Reality (AR).
To celebrate season two of the hugely popular show, Snapchat has created a Snappable AR Lens that enables four friends to transform themselves in real time into the Four More Shots Please! lead cast: Siddhi (Maanvi Gagroo), Anjana (Kirti Kulhari), Umang (Bani J) and Damani (Sayani Gupta). A Snappable Lens uses Snapchat's AR technology to allow up to four people to engage with Lens at the same time. The Four More Shots Please campaign is the first time that this Snappable technology has been used in Asia.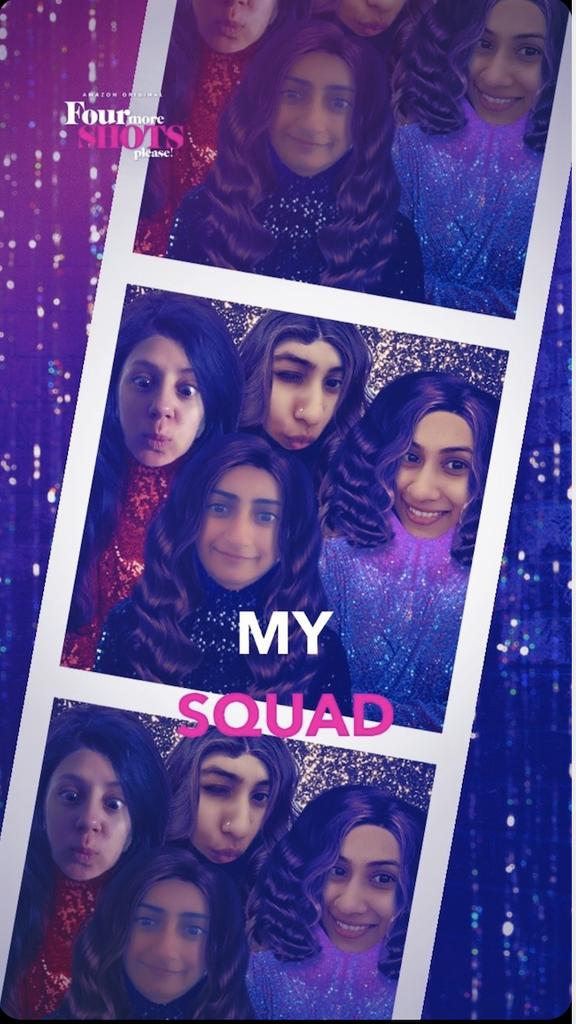 Here is how the Snappable Lens works for 'Four More Shots Please!':
The first friend will choose which Four More Shots Please! character to transform into (Siddhi, Anjana, Umang or Damani) and through Snapchat's Lens she will be able to replicate the hair, makeup and the fashion style of her chosen star. The first user is then able to share the Lens with up to three friends allowing the group to create their own squad of unapologetic four!
Also Read: Snapchat Celebrates the Onset of Spring and Harvest Season in India Lenses customized for regions across the country
The series, which premiered on Amazon Prime Video in early 2019, follows four unapologetically flawed women who live, love, blunder and discover what really makes them tick, through friendship and tequila in Millennial Mumbai. The witty, warm, funny and bold second season of the show kicks off in the breath-taking city of Istanbul marking a reunion of the "Flawsome" girls, who again, land straight in the thick of each other's lives.
Four More Shots Please! is a show created by Rangita Pritish Nandy and produced by Pritish Nandy Communications Ltd. Season 2 is directed by Nupur Asthana. Buoyed with the remarkable success of the previous season, season 2 of the show continues to explore the exhilarating choices that these four young women make as they navigate their friendship, life, love, ambition and evolving freedoms in millennial Mumbai as their lives and the city changes.
Creative assets: