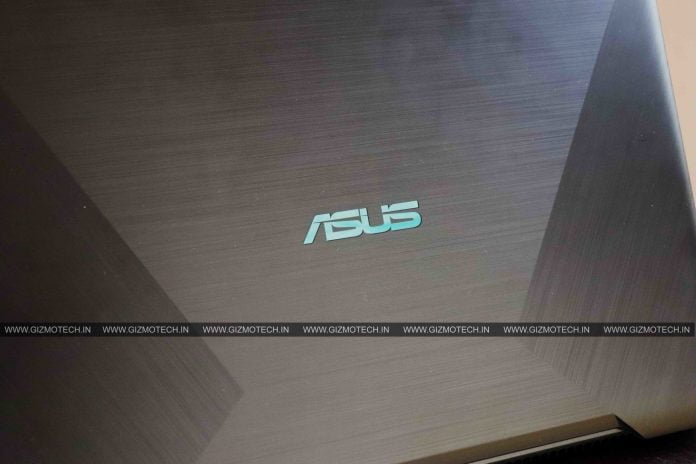 Asus F570 is the latest Productivity and entertainment laptop, which comes with a15.6 -inch screen. The look is elegant in style. The machine's surface is polished like a crystal, besides the beautiful design and easy to carry.
The machine is only 2.19 cm thick and weighs 1.96 kg. It can be used in a variety of applications including photo editing, video editing, watching movies or playing games.
Asus F570 comes with AMD® Ryzen™ 5 2500U Processor, 8 GB DDR4 RAM, GTX 1050 and 1TB HDD. The selling price is Rs.52,990.
SPECS ASUS F570
39.62cm (15.6) (16:9) LED-backlit FHD (1920×1080) 60Hz Anti-Glare Panel with 45% NTSC
AMD Ryzen 5 – 2500U Processor, 2.0 GHz (2M Cache, up to 3.6 GHz)
AMD Radeon™ Vega 8 Graphics + Nvidia Gefore GTX 1050
Memory (RAM) is 8GB DDR4 (2400Mhz)
1TB SATA 5400RPM HDD
Illuminated Chiclet Keyboard
VGA Webcam
WiFi + Bluetooth 4.2
Micro SD card reader
2 x Type A 2.0, 1 x Type A 3.0, 1 x Type C 3.1 (Gen1)
48 Whr battery that can charge up to 60 percent in just 49 minutes.
Windows 10 Home 64-bit preinstalled
Also Read: POCO F1 6GB+128GB Announces an Temporary Price Drop of INR 2,000
Design
In terms of the design, the F570 is elegant and voguish. The back cover is very shiny with designer pattern and ASUS brand identity, of course. The curvy pattern we have also been seen on the TUF Gaming Laptops. Really different, which must be said to be good, beautiful, very shiny, but of course, it is a fingerprint magnet. The Laptop lid covers all the charging and other indicators which is disappointing.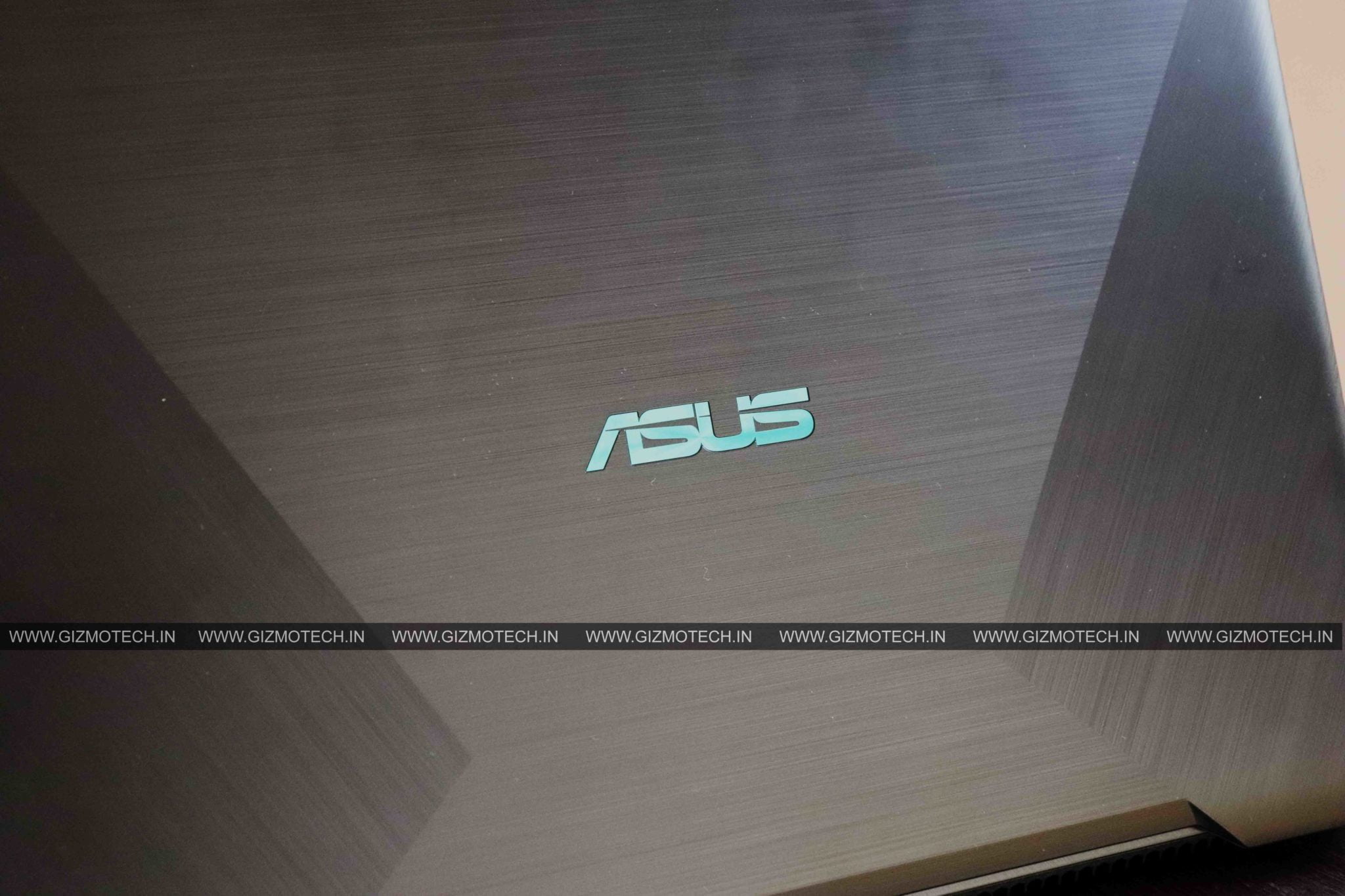 Display
The F570 is equipped with a 15.6-inch screen with a resolution of up to FHD 1920X1080 pixels. The frequency of the monitor is 60Hz and has Anti-Glare support with 45%NTSC.
There are 4 display modes which you can customize with just one click. Normal Mode is suitable for daily tasks. Bright mode (Vivid Mode) enhances clarity in displaying beautiful pictures and videos. Eye care mode (Eye Care Mode) helps reduce blue light levels by up to 30% to reduce eye strain and Manual Mode allows you to customize your own colours freely.
The quality of the display is not good with poor colour calibration and saturation.
Performance
The F570 is powered with the AMD® Ryzen™ 5 2500U Processor, 2.0 GHz (2 M Cache, up to 3.6 GHz). In addition, this model comes with an onboard and dedicated graphics card, Vega 8 and GTX 1050, 8GB RAM and Windows 10 Home.
In terms of usage, it was mediocre opening 3-4 apps causes app crash and system freeze. This is because of the ancient 1TB 5400 RPM HDD which fails to give speed to multitask. Although HDD can be replaced with an SSD, at this price point we wish it came preconfigured.
8GB RAM is easily able to take up day to day task without the hassle and can be upgraded to 16GB with additional RAM slot.
The processor is Ryzen 5 2500U the Default TDP is 15W which makes it consume less power, the 4 Core 8 thread processor performed good in our benchmarks and has enough power to juice up all your day to day task with light Gaming and Photo Editing.
The Ryzen 5 2500U comes with integrated Vega 8 which is by default for your all light apps and the dedicated GTX 1050 comes into play when you need more power. You can make the selection for which app you need Vega 8 and GTX 1050. The Vega 8 consumes less power and GTX 1050 consumes more power when it comes to play so consider checking your battery life when making a choice.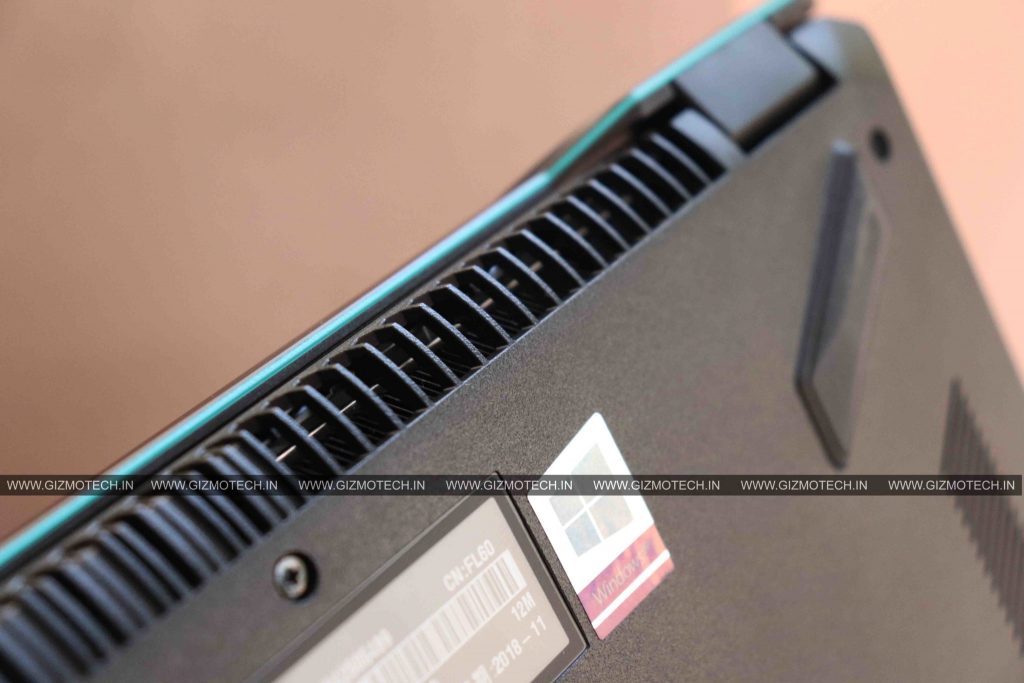 The GTX 1050 performs good in our benchmarks and was able to hit the sweet spot of 60FPS in most games but it did break a lot of sweat as the temperature reached up to 85C while benchmarking and gaming, although the fans were spinning at max maybe the thermal solution is where the ASUS compromised.
The CPU Multi-Core and Single-core performance are good while the OpenGL scores which are:
Battery
The Asus F570 features a 3 Cells 48 Whrs Polymer Battery. For charging into it that supports It takes about 50 minutes to charge up to 60% and is fully charged and takes another 70 minutes to full charge.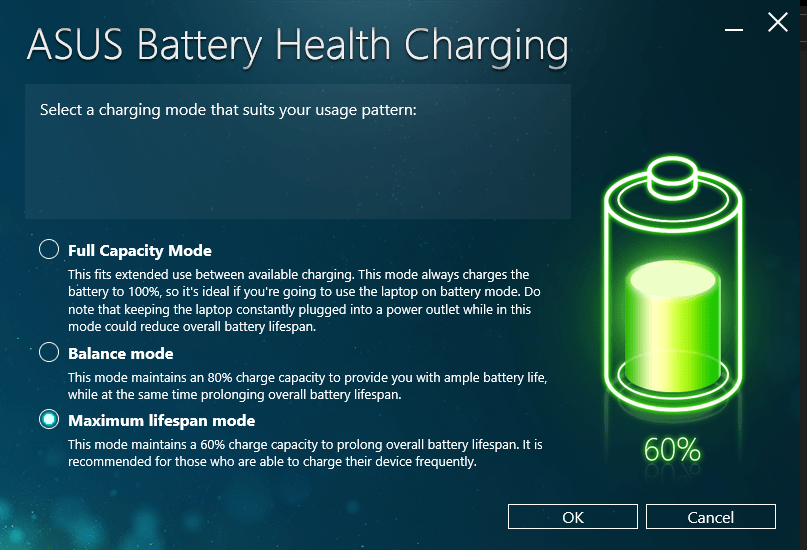 The battery backup is between 8-10 hours more, but if gaming or rendering videos the battery backup is between 3-4 hours.
Miscellaneous
Keyboard and Trackpad
ASUS F750 features a LED Illuminated chiclet keyboard with three different brightness settings – has a surprisingly high resistance and deep travel (1.4mm). It can be used at night or at low light. Typing on the keyboard is reliable and positioning the button is well done. Distance is reasonable and comfortable to use.
The trackpad is good in size with a glossy metal edge. It's smooth and responsive and feels good to use.
SPEAKER
ASUS F570 comes with dual speakers with ASUS Sonic Master Technology and the speaker are placed at the bottom of the laptop. The placement could have been improved as it is not the best place for laptop speakers.
When compared the sound it is average, but at full level or 100% distortion can be felt in the sound.
Physical Ports
On the right-side ASUS F570 has a MicroSD port – 3.5mm headphone jack and USB 2.0. On the other side of the device is a charging slot, HDMI, USB3.0 and including TYPE-C, it is also quite modern, and the notification light, battery status and operation of the device are placed together in the side of the machine.
In today's world where most devices are removing the slot for microSD card having one doesn't make a lot of sense.
Also Read: Microsoft Starts Countdown Towards the End of Windows 7
Verdict
The ASUS F570 is a powerful laptop with power and good specification making it good for the day whether it is light work Like using Word, Excel in general, or a bit more efficient Decorate images with Lightroom, Photoshop or illustrator. The display is something that will cause some problem as it was too white and the saturation isn't good.
With the device having a separate video card gaming on this is clean experience as GTX 1050 gets the payable FPS (Frames Per Second) under Medium or Low setting. The only thing you should worry about is the heat of the device. As far as trying it was found that if using heavy graphics, the machine will work hard and heat quickly. The cooling fans are a bit louder but get the work done.
The laptop has only 8GB RAM and 1TB HDD. The 8GB RAM is good for low and medium loads but often gives up with high-end tasks or opening. The 1TB HDD storage is slow as compared to today's standard and often struggle to keep 4-5 tasks in the background. You will need to upgrade the SSD to get work done fast and multitask without crashing the system.
But on everyday use, the Backlit keyboard helps a lot while working under the low light and. The battery backup is also good which will get you through the mild usage. The Webcam is VGA so don't expect some good Skype calls with clear images. Also, the weight is something that makes you feel it bulkier as it weighs 1.9Kg which is heavy.
Advantages
• The design is beautiful and looks good, including body assembly.
• CPU + GPU specification is strong enough for use
• The connection port is still complete, which is not cut.
Notice
• The device, the inner and outer parts, is very easy to fingerprint.
• 1TB HDD which is too slow
• The webcam is not clear.