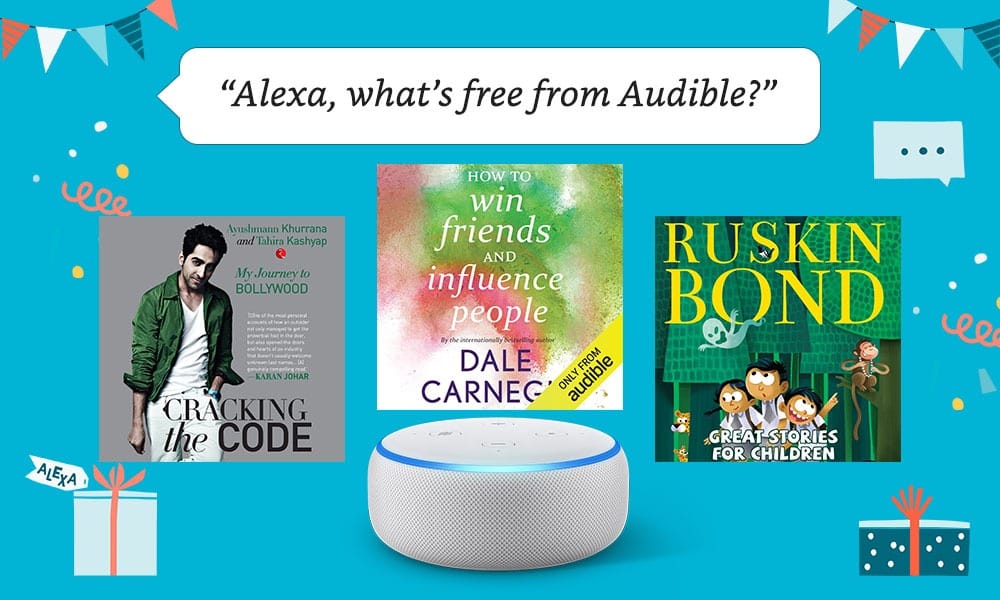 The importance of sleep has been espoused by so many over the years but getting a good night's sleep has lately been a challenge for many people in India given the times we are currently living in. To help them overcome this, Audible the global leader in spoken word content and Alexa have introduced five sleep and relaxation focused audio series on Amazon Echo, Fire TV and other Alexa enabled devices absolutely free of cost for Alexa users. Customers can simply say "Alexa, Help me Sleep", to be directed to Audible's most popular Sleep selection "Meditations: The Audible Sleep Collection". 
Also Read: Kingston DataTraveler Exodia USB 3.2 Gen 1 Overview
They can also access the entire selection by opening Audible Suno skill ("Alexa, Open Audible Suno") and choosing "Sleep" as their genre option. The selection ranges from guided meditations and bedtime stories to sound baths, especially designed to help you sleep better, harnessing the power of audio. This series can be particularly helpful for those experiencing sleep anxiety, amidst the pandemic.
The Sleep collection also includes well known celebrity narrators such as Diddy (Honor Yourself), Nick Jonas (The Perfect Swing), and Curtis Stone (Escoffier: The Complete Guide to the Art of Modern Cookery). A range of ASMR (Autonomous sensory meridian response), meditations, bedtime stories, soundscapes and sound baths are carefully curated for customers to experience a sound night's sleep.