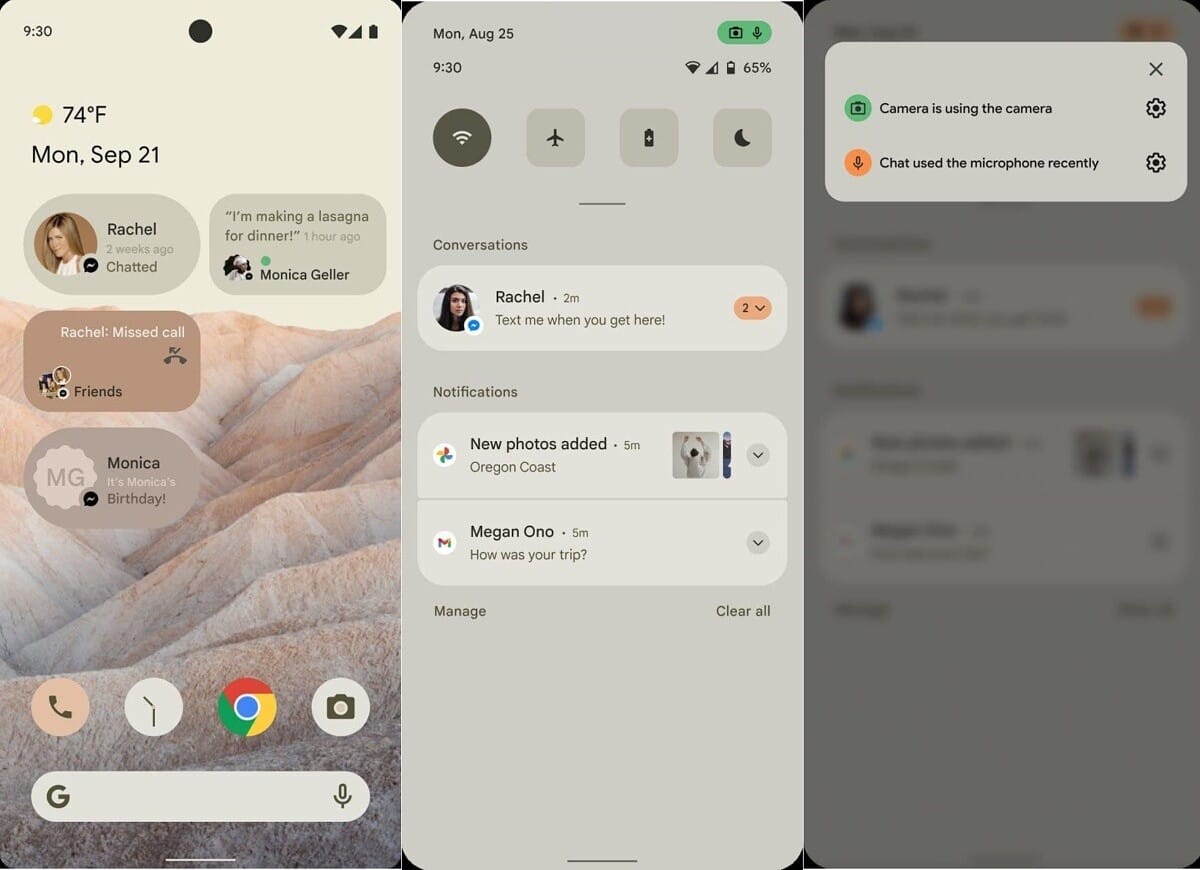 Google has released the first developer version of Android 12. The major Android update will not appear until later this year, but we now know which new features are being introduced.
Android 12 Developer Preview 1 Now Available
The first test version of Android 12, Developer Beta is now available for Google's Pixel phones. As with Android 11, the latest Android version will be made available in early 2021 as normal users will have to wait a while. Google doesn't release major Android updates until August or September and until then the company will release several betas.
Google often releases a public test version, so that normal users can already get started with all the new features of Android 12. This test version is expected to be released in May, shortly after the official announcement of Android 12 at Google I / O. This is a Google conference where the search giant announces all of its software plans. Then you can install the update on the following phones:
Google Pixel 3 and 3 XL
Google Pixel 3a and 3a XL
Google Pixel 4 and 4 XL
Google Pixel 4a and 4a 5G
Google Pixel 5
This is new in Android 12
The first Developer Preview of Android 12 does not contain all the new features, but Google does say that the Android version should be more intuitive, faster and safer. In addition, the notifications which with Android 11 were already significantly overhauled and are further improved. As a result, they should look more modern and be even finer and easier to use.
A great new feature of Android 12 is that the haptic feedback (the vibration function of your smartphone) will also work with audio. For example, an Android device vibrates along with the sound in a game. The gesture control is improved, so that gestures also work well when you are watching a movie, for example. It should also become easier to copy and paste images and videos into apps.
Also Read: POCO M3 First Impressions: Entry Level Budget King
Developer Preview 1
While it may be tempting to already install the first version of Android 12 (if you have a Pixel phone), don't do it yet. The first Developer Preview is really intended for developers and is and is still far from ready for the general public.
In the coming months, as more test versions of Android 12 appear the operating system will become more stable and better. The update will probably be released to the general public in August or September. Google reports that a public beta will be released in May that normal users can also install.