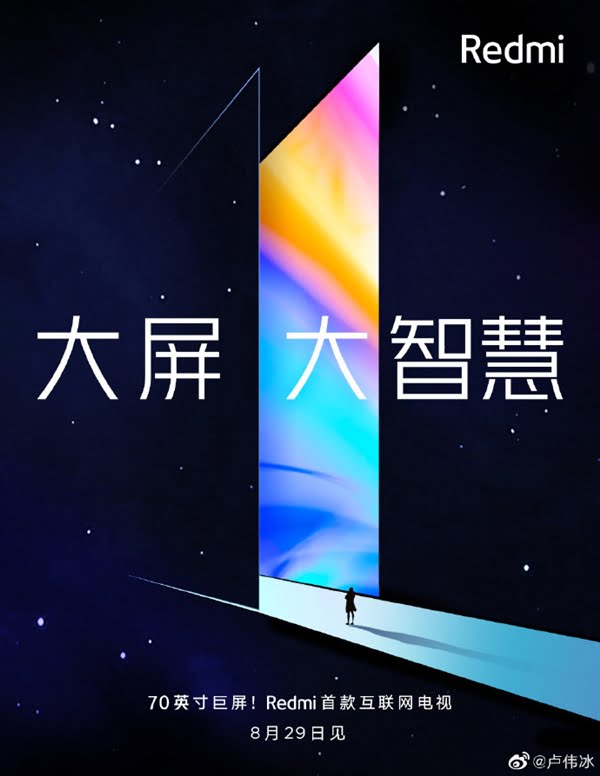 The Redmi brand has announced a special event dedicated to new smart TVs.
Xiaomi has long been on the TV market with its Mi TV models. Soon, the company's own brand Redmi will also enter the same. The first TV in the new line will be a 70-inch model with 4K resolution. It will work under the control of the Xiaomi Patchwall system, support DTS and Dolby Audio technologies, and the Bluetooth remote control with voice control will be included.
It is possible that along with the 70-inch TV, Redmi will introduce several more models. It is expected that the cost of new items will be about $ 700.
Redmi TV will face tough competition in the market, especially with the recently announced Honor Vision TV, from Huawei sub-brand Honor, and not forgetting the Oneplus TV which will be hitting the market soon.