Review
WD Green 240 GB SSD Review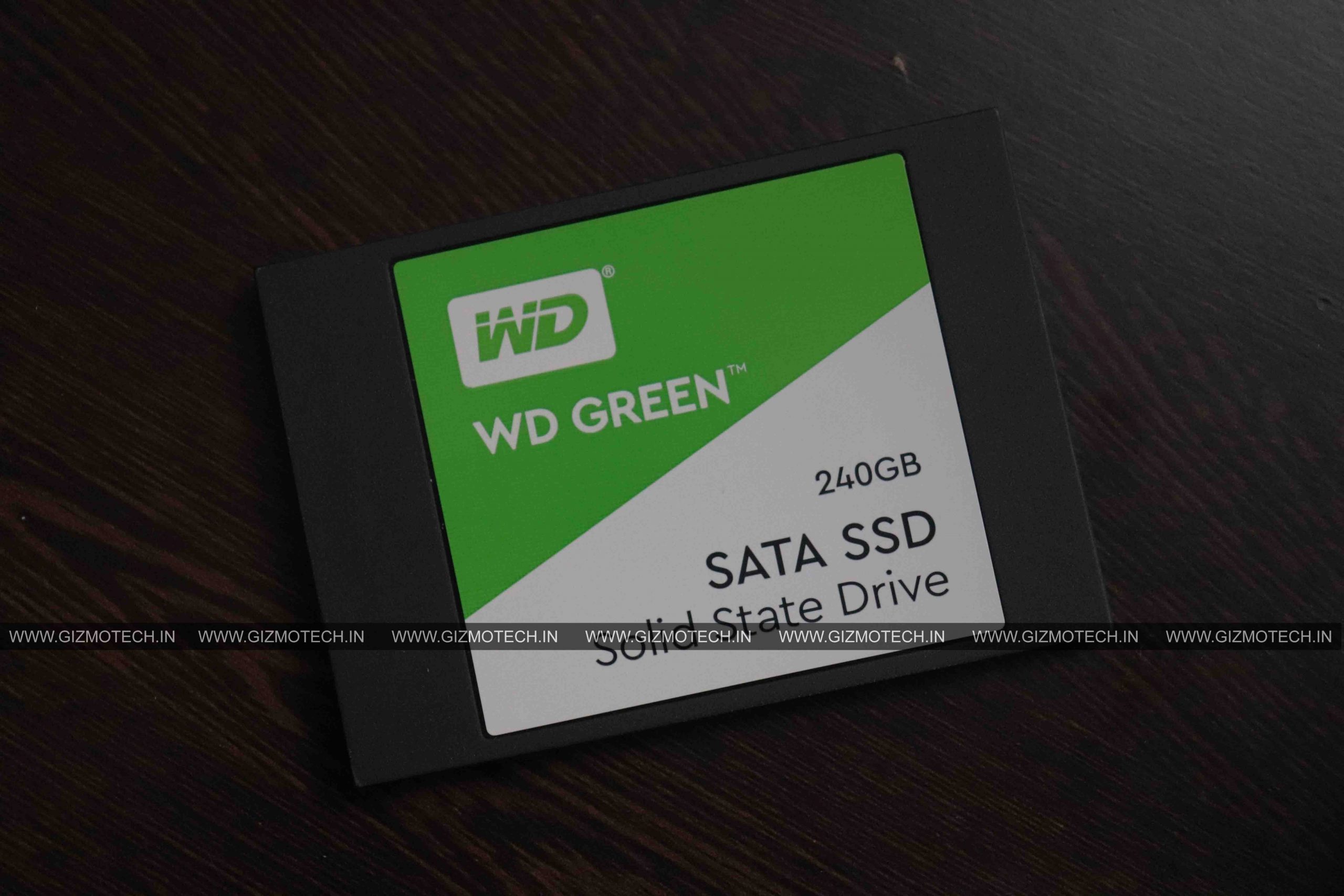 WD Green is Western Digital's entry-level SSD in the market. Western Digital WD Green SSDs are available in 120GB and up to 2TB capacity versions. In our WD Green SSD Review, we will be reviewing the 240 GB (SATA) variant of WD Green SSD. From the perspective of pricing and capacity, this product is completely aimed at users who need to upgrade old hard drives at the entry-level and can enjoy the SSD more easily through a lower budget.
WD Blue and WD Green are the first answers given by Western Digital in consumer-grade SSDs. The basic difference can be explained as WD Green is the cheaper one with slower write speed and WD Blue has faster higher speed with a higher price tag.
The WD Green SSD is priced at Rs 3,599. for 240 GB variant and is already available in Indian stores and online markets. SATA (Amazon), M.2 (Amazon)
Update: Our WD Green 240GB SSD died after 2 months of usage. We got the drive replaced, but it took 2 weeks to get the replacement.
Inside the Box
WD Green SSD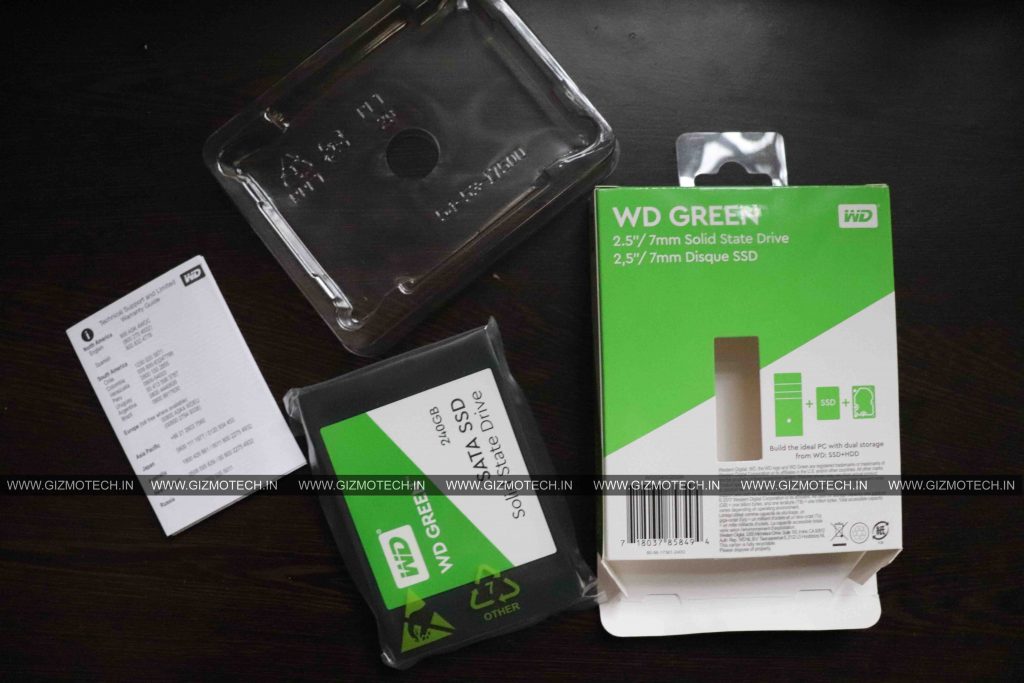 About WD Green SSD
WD Green takes the popular SanDisk entry-level product SSD Plus as a prototype and replaces the entry-level master Huirong SM2256S optimized for TLC. The lifetime write volume is 40TB and 80TB, and a three-year warranty is provided
The WD Green SSD has 2 variants one with standard SATA 3 interface which support's desktop and SATA port notebook devices. In addition to SATA Western Digital also released WD Green SSD with M2 interface to meet the needs of notebook users.
WD Green Performance and Benchmark
According to Western Digital, the WD Green's continuous read speed and write speed is 540MB/ and 405MB/s. The random read speed and write speed is 37000 IOPS and 63000 IOPS. The standby power consumption is 0.03w.
Also Read: Kingston A1000 M.2 NVMe SSD Review
The ATTO test shows that the read and write performance of this green disk is still very good, with a maximum reading of more than 550MB and maximum writing of 470MB. The performance is not bad.
Also in the CrystalDiskMark test, the green disk read and write also exceeded 550 and 469MB, with excellent results.
Conclusion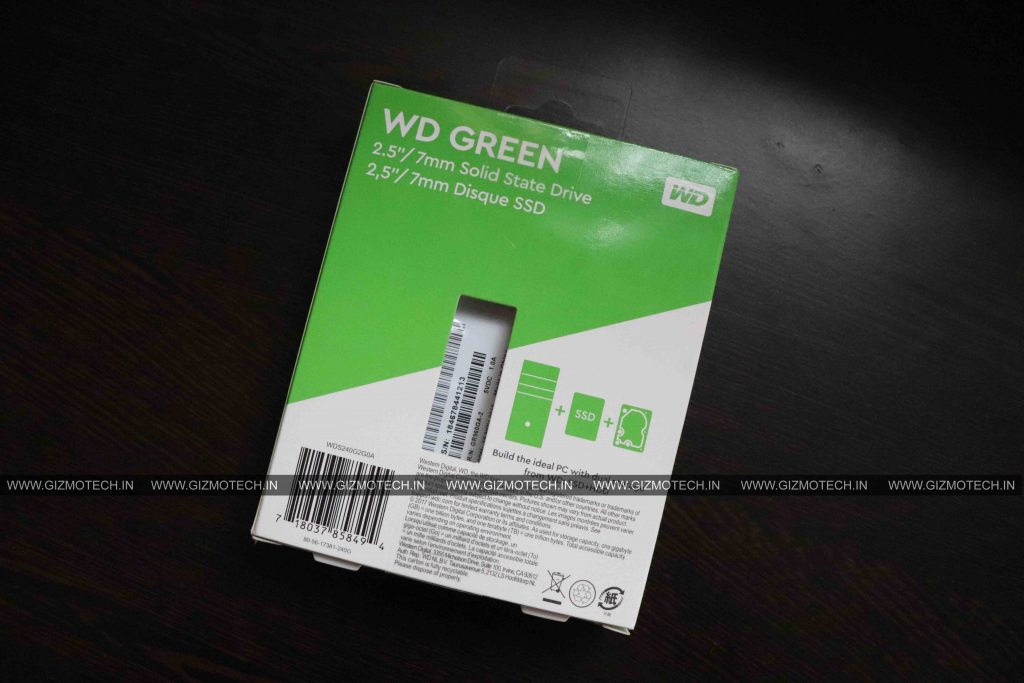 In our WD Green SSD Review, we found that the biggest feature of the WD Green SSD is that it is fast the flash memory operation greatly improves the storage speed, especially the opening and loading efficiency of small files, large games and software.
Western Digital Green Disk, as its new solid-state storage product, does not focus on ultra-high read-write and addressing like WD Blue SSD, to meet the high demand for games. The WD Green disk is positioned as an economic solid-state storage solution which is very suitable for general home and office needs. 
tl;dr: WD Green is a low-cost affordable SSD for lower price. If you are on strict low budget and want to buy your first SSD, this could be your option. If you have an extra budget we recommend going with better options available.