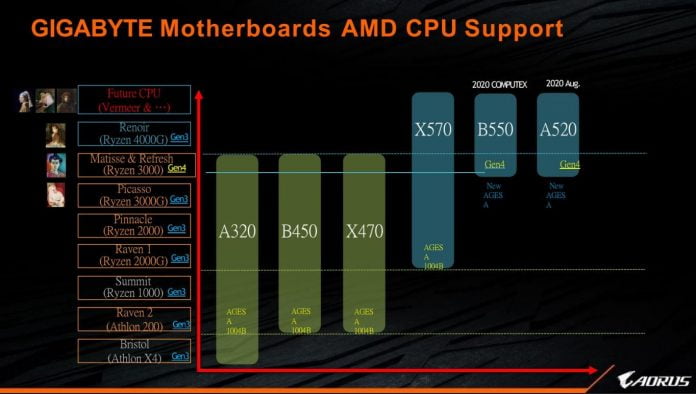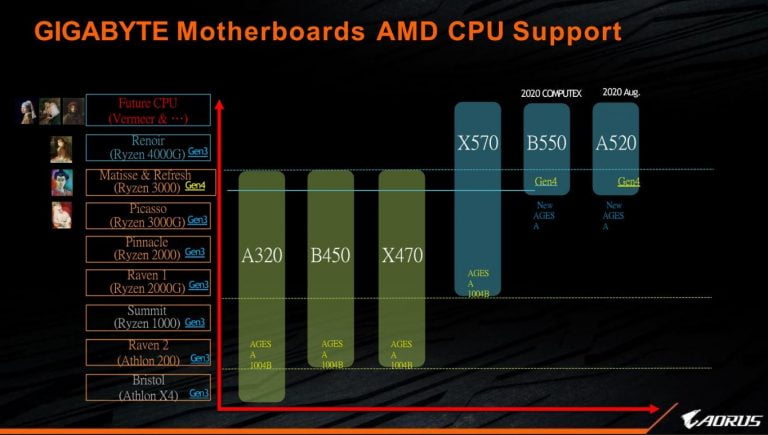 AMD is working on Renoir APU for its desktop platform and countless details have already been leaked about the specifications of these chips. Now two motherboard manufacturers have once again confirmed the series existence and we now also know more about the avoided A520 chipset.
ASRock mentions the Renoir product line in the description of its B550 Taichi motherboard. The information also describes that the motherboards with Renoir are limited to PCIe 3.0 with x8 bandwidth and it releases the possible memory configurations on this board.
Also Read: Civilization 6 is Now Free on Epic Games Store Till May 28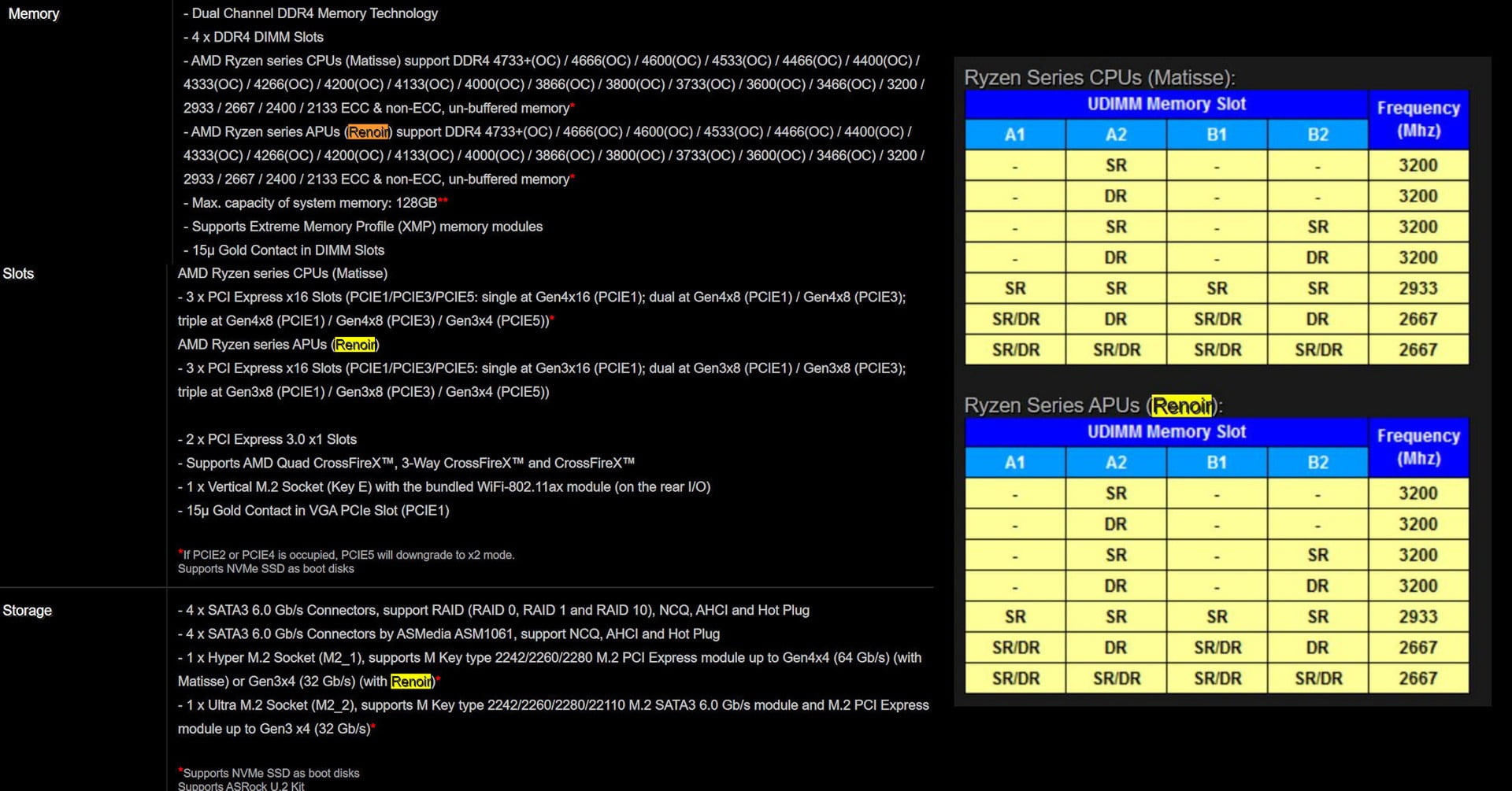 Gigabyte has other notable information in the form of a marketing slide. The slide is said to come from the press kit of Gigabyte's B550 motherboards. It states that the Renoir APU as well as the Vermeer CPU and another product line (presumably the Renoir successors), will work on X570, B550 and A520.
Now the successor of A320 also seems to have gained a firm foothold. According to Gigabyte, A520 motherboards should be unveiled in August. Such motherboards would distinguish themselves from A320 with PCIe 4.0, but we can expect that the chipset will contain much less functionality than B550. One possibility is the absence of PCIe 4.